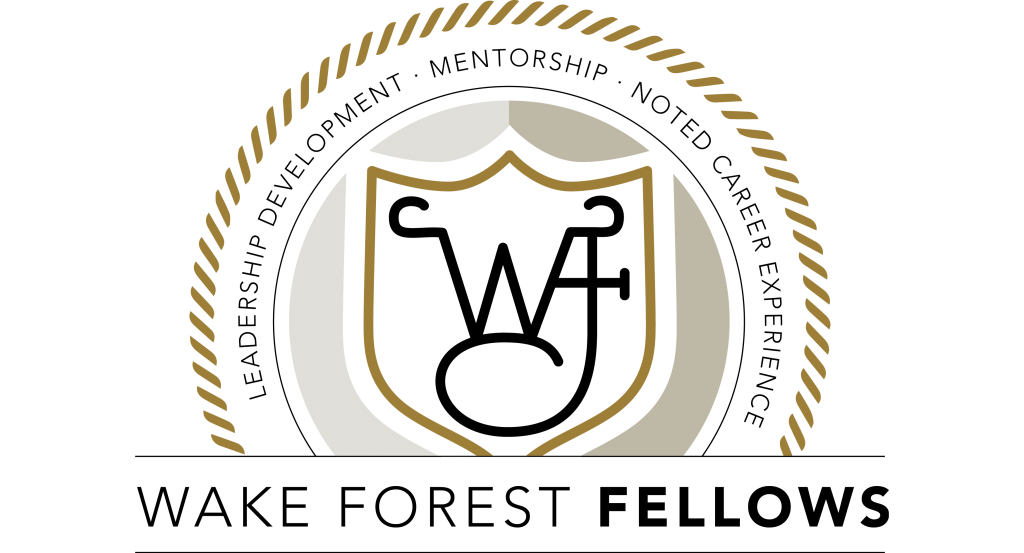 ---
Gretchen Castelloe
Campus Life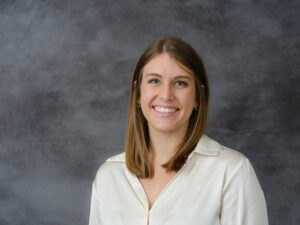 Gretchen Castelloe is from Oakboro, North Carolina, a small town outside of Charlotte. She was initially drawn to Wake Forest because it would grant her the opportunity to explore her interests in the sciences while also continuing to pursue her passion in dance. During her four years of undergrad, Gretchen made the most of her liberal arts education, investing time in the arts, sciences and humanities, and she graduated summa cum laude with a Bachelor of Arts in Environmental Science and minors in Dance and Anthropology.
At Wake Forest, Gretchen found her passion for sustainability and environmental justice and served as a member of the first-year Sustainability Leadership Group. She was also a Greeks Go Green change agent and the Sustainability and the Arts intern for the Office of Sustainability. This internship allowed her to combine her two greatest passions, finding ways the arts could become more sustainable and bolstering sustainability initiatives on campus.
Gretchen also found her home-away-from-home in the arts community at Wake. She quickly fell in love with the dance department and the WFU Dance Company. Performing and choreographing in her senior spring dance concert will remain one of her favorite memories. Gretchen also found some of her closest friends and greatest mentors in the arts. In her opinion, her crowning achievement as an undergraduate student was co-directing the inaugural Wakeville Arts Festival, an event that brought artists of all disciplines together to celebrate the community of artists on our campus. She remains in awe of the talent of artists on our campus and is endlessly grateful for the support and love shown to her by the arts community.
Gretchen is excited to work with Dr. Shea Kidd Brown and the rest of the Division of Campus Life to support and develop the student experience at Wake. She is also thrilled to spend another year in her beloved Winston-Salem and spend her first year of graduate life with Mother So Dear.
Estefania Narvaez
Office of the CEO (Atrium Health Wake Forest Baptist)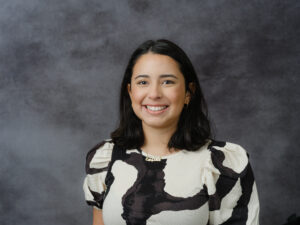 Estefania was born and raised in Venezuela before immigrating to the U.S. in 2014. As a Magnolia and Collins scholar, Estefania graduated magna cum laude with a Bachelor of Science in Health & Exercise Science. She is incredibly grateful for the mentorship she has received from the faculty and staff at Wake Forest and Atrium Health Wake Forest Baptist. She is passionate about advocating for underrepresented communities and participating in clinical research. She hopes to pursue an M.D. to combine her passions for medicine and scientific research.
During her years at Wake Forest, she served as the president of the Organization of Latin American Students (OLAS) and vice president of the Minority Association of Pre-Health Students (MAPS), and she successfully published three national abstracts focused on pediatric hypertension as part of her clinical research in pediatric nephrology. As part of her background in Venezuela, Estefania also became involved in parasitology research with the Cordy Lab in the Department of Biology, where she investigated the parasite stage morphology of plasmodium falciparum. Beyond Wake Forest, she volunteers as a Spanish speaker interpreter at Community Care Center and as a clinical research assistant at Brenner Fit Metabolic Syndrome Clinic. 
As a Latina immigrant, she is passionate about diversity and applying her skills to lessen health disparities. Estefania is eager and looks forward to serving the community as the Wake Forest Fellow for Atrium Health Wake Forest Baptist.
Dianna LaTerra
Office of the Dean of the College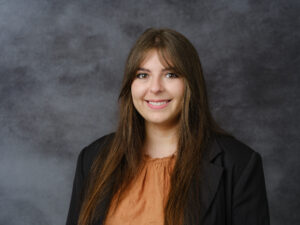 Dianna LaTerra is a native North Carolinian, originally from Charlotte, but now happily calls Winston-Salem her home. Majoring in Sociology and Psychology in addition to following a passion for the arts, it was at Wake Forest that Dianna discovered her passion for socially-engaged and multidisciplinary research.
During her undergraduate career, Dianna explored several tenets of social and arts research, both inside and outside the academic sphere. She specifically was interested in the effects of urban living environments, gentrification and access to the arts, and in the summer of 2022, identified transferable urban characteristics in Manchester, UK, via the Richter scholarship, that could be used to enhance the health of local music scenes. Part of a cohort of nationally recognized undergraduate researchers, she formulated a proposal to examine the efficacy of an arts vibrancy index used by governments to determine arts budgets.
Aided by her passion for arts education, she has transferred this research sentiment to her leadership. As a program organizer and counselor for StandUp-SpeakOut of NC, she spearheaded a leadership program for young girls by orchestrating enriching arts activities, surveying participants daily and executing lesson material geared toward fostering an active civic and community member. With support from the Office of Civic and Community Engagement, she served as co-president of Artivists, a socially engaged art collective, with incoming stArt Gallery manager, Maya Whitaker. In addition to organizing several grassroots music and benefit shows, she honed her programming skills as the Secrest Artist Series intern and a founding executive member of Wakeville, Wake Forest's first interdisciplinary arts festival. In her free time, she is an active member of the North Carolina arts community, providing arts instruction to local high schools, volunteering in underground arts initiatives and even playing a song or two with her band, SCOBY.
Though Scales will no longer house her work at Wake Forest, she will be forever grateful to those who helped her realize her potential, and she is thrilled to have the opportunity to apply these skills to her position in the Dean's Office.
Madi Shaver
Information Systems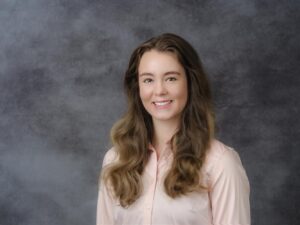 Madi Shaver is from Charlotte, North Carolina. She has always been fascinated with the unique ways individuals reason, approach learning and solve problems. This interest sprouted early in her education when she transitioned from a public Montessori elementary school to a traditional middle school. Intrigued by the different learning and teaching methods, her curiosity grew throughout high school. After her first Wake Forest University Psychology course, her passion to understand cognition and its diverse development within each individual made a major in Psychology and minor in Neuroscience an obvious choice.
Throughout the summer of 2022 and the following academic year, Madi worked in the cognitive research lab under the guidance of her research mentor. There, she investigated individual differences in working memory and visual and spatial attention. Madi presented her undergraduate lab work and findings at the 2023 Cognitive Neuroscience Society Annual Meeting in San Francisco.
In addition to pursuing her degree, Madi loved to immerse and engage in the liberal arts curriculum. Graduating summa cum laude from Wake Forest in 2023, she has enjoyed material from all of her coursework and conversations with professors and peers, and she continues to be enthralled by her University community experiences. In recognition of her lifelong commitment to the pursuit of learning and academic accomplishment, Madi was inducted into the Phi Beta Kappa Society in the spring of her junior year, and she is also a member of the psychology honor society Psi Chi.
For the last four years, parallel to her academics, Madi worked under the University's Office of Information Systems at the technology service desk, The Bridge. As a student analyst, she loved finding solutions to student, faculty and staff technology issues. Madi's natural curiosity for assessing and solving problems allowed her creativity to guide her active involvement as president of the Student Technology Advisory Committee and as a Z. Smith Reynolds Library Ambassador. Both of these groups advocate for and provide perspectives from students to better communicate with administration and the broader Wake Forest community. For these experiences to many others, Madi is grateful to Wake Forest for providing such a supportive infrastructure for her to learn, navigate challenges, apply knowledge and grow as an individual. Through her involvement in these and other school organizations, she has enjoyed contributing to immediate solutions on the University's campus as well as working toward real-life application solutions that will benefit communities beyond Wake Forest through her cognitive research.
Madi is excited to continue working with the Office of Information Systems in her new role as the 2023-2024 IS Fellow. She looks forward to broadening her understanding of the IS department's many functions and challenges, participating with and contributing to the group as well as further developing her professional skills.
Roscoe Bell
The Program for Leadership and Character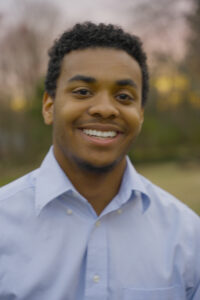 Roscoe Bell is from Jacksonville, Florida, and graduated cum laude with a Bachelor of Arts in Psychology and a minor in Music while on the pre-medicine track.
With an unwavering commitment to mental health advocacy and the arts, Roscoe Bell has been a guiding force in the expansion of these programs at Wake Forest University. As the co-president of the National Alliance for Mental Illness Club, he joined hands with his team to enhance mental health resources, orchestrating a steadfast movement towards mental wellbeing within the student community.
In addition, he wore the hat of co-president at Musical Empowerment. However, this wasn't simply about leading an organization – it was about creating opportunities and opening the door to the transformative power of music. Roscoe, alongside his team, championed the provision of complimentary music lessons to underprivileged children in the Forsyth County area, amplifying their voices and potential through the language of melody and harmony.
In the heart of campus life, Roscoe saw an opportunity to unite the community in a celebration of arts. Wakeville, a student-led festival that became the event of the year, was born out of this vision. His role as the founder of Songbird Musical Service further allowed him to combine his love for music with his commitment to service as he brought musical therapy to local dementia residents.
Roscoe's curiosity and passion for learning also took him beyond the borders of Wake Forest. Through the Richter Fellowship, he explored the dimensions of self-awareness and well-being across Scandinavia and Vietnam. His dedication was recognized with the Christian Cappelluti Prize in Music, a testament to his academic excellence and commitment to music.
Though he appreciated these recognitions, for Roscoe, the real success was found in making a difference. This mindset led him to co-found Noveltor, a mental health startup that aimed to enhance patient engagement in therapy.
Roscoe looks forward to his future of working as the Wake Forest Fellow in the Program of Leadership and Character while growing his company.
Nina Banks
Office of Personal and Career Development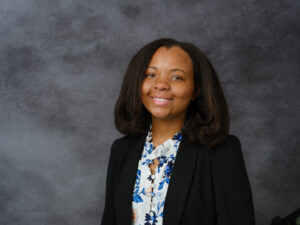 Nina Banks is from Long Island, New York, and was drawn to Wake Forest because of the small, close-knit community and opportunity to experience Southern culture. When she came to Wake, she made a commitment to build community both on campus and in the broader Winston-Salem community. As a freshman, she worked at the nonprofit Hispanic League, was on the executive board of a volunteer student organization and became involved in the Office of Civic and Community Engagement and the LGBTQ+ Center. She decided her first semester to pursue a major in Anthropology and later added a minor in Biology to prepare for a career in environmental conservation and sustainable development post-graduation. Over the last three years she has been on the executive board of another organization, continued to be an active member of the LGBTQ+ Center and worked for the Office of Diversity and Inclusion and the Women's Center. As a student assistant in the Women's Center for the last two years, she has taken on responsibility related to communication, marketing and student programming. Her time at the Women's Center has taught her how to create spaces that center the experiences of women with diverse backgrounds and increase their sense of belonging on campus. As an Anthropology major, she has done research exploring environmental justice for minority communities in Winston-Salem. During her four years at Wake, she has committed to developing a framework of diversity, equity and inclusion that she carries with her in all areas of her life academic, professional, and personal.
Grace Powell
Office of the Provost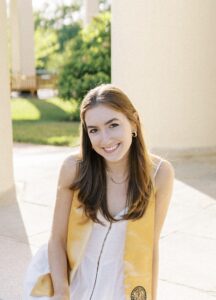 Grace Powell is originally from Marietta, Georgia, and she earned a Bachelor of Arts in Philosophy with a minor in Interdisciplinary Humanities. She was drawn to Wake Forest for its excellent academics, supportive and intentional community, and commitment to educating the whole person. 
As an undergraduate, Grace served as a tour guide and a President's Aide as well as becoming heavily involved in the Program for Leadership and Character. During the summer of her sophomore year, she researched Principled Pluralism, where she learned how to value and engage those with differing views with empathy, humility and courage. In addition, she co-authored a memoir titled "Performing Character: From Stage to Page" about how the arts have shaped her character and identity. Her passion for the program as well as her ability to think critically and independently due to her philosophy classes eventually led her to serve as an intern on the Global Women's Narratives Project at the University of Oxford.
As an intern on this project, Grace helped organize and edit narratives surrounding women's lived experiences with themes such as conflict, gendered violence, health, religion, identity and life's work to be used to affect change. The culmination of Grace's work in Oxford resulted in her gathering publishable narratives through conducting interviews with female refugees in Greece for the project. 
Grace is delighted to be able to give back to Wake Forest and honored to work alongside Provost Gillespie as her Fellow for this year.
Jayden Brown
School of Business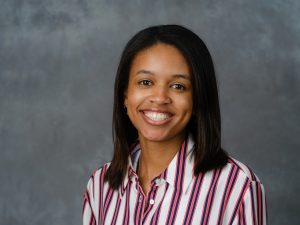 Jayden Brown is from Winston-Salem, North Carolina. As a Winston-Salem native, Jayden became very familiar with the Wake Forest campus after attending dozens of camps ranging from Lego to tennis. After learning about Wake Forest's emphasis on rounded liberal arts education, small class sizes and career development resources, she knew that she would one day call Wake home. While at Wake, Jayden majored in Sociology with a concentration in Business and Society with minors in Entrepreneurship and Interdisciplinary Humanities. Jayden was drawn to Sociology because she had always had an interest in learning about society and its impact on people's interactions. Her coursework focused on the interconnectedness of humans and our lack of empathy and awareness for each other. To expand on this idea, during the summer of 2022, Jayden participated in a fellowship through the Program of Leadership and Character Development that dealt with principled pluralism. In this fellowship, Jayden and the other fellows discussed ways to have conversations about politics with people who do not agree with one's views. One of Jayden's key takeaways from the experience was being able to find your voice in a space where people think differently from you, whether it be in the classroom or the boardroom.
While at Wake, Jayden served in the President's Office as a President's Aide during her junior and senior year. Jayden was also a member of the Dean's Student Advisory Panel (DSAP) through the office of the Dean of the College. During her sophomore year, she joined two international organizations, Delta Sigma Theta Sorority Incorporated, which is a historically black organization, and Alpha Phi Omega, a service organization. Outside of the classroom, Jayden was a member of the club tennis team and the Black Student Alliance since entering Wake Forest.
Jayden is very excited to start this next chapter in life with the Wake Forest School of Business. She hopes to assist them in their goal to help foster an inclusive and stimulating environment for both their undergraduate and graduate students.
Maya Whitaker
stArt Gallery Manager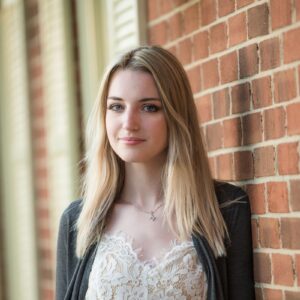 Maya Whitaker shares a home with Wake Forest University, as she is from our very own Winston-Salem, North Carolina. Some of her earliest and fondest memories involve climbing the magnolias on the lower quad. Her first year of college, she attended Tufts University and the School of the Museum of Fine Arts, but when the pandemic hit, transferring to Wake was in many ways a homecoming. Her Bachelor of Arts is in Sociology with a concentration in Inequality and Social Justice, as well as a double minor in Studio Art and Art History. 
In her time at Wake, Maya was heavily involved in the arts community. She founded the Artivists collective for socially engaged art, which focuses on using art as a tool for social change and community building. In her time, the Artivists successfully executed a show outside of Scales in 2022 and another in the stArt Gallery in 2023. She was also involved with Wakeville, leading in the curation of the artwork and serving on the marketing team. 
Maya is passionate about community service and has dedicated her time to this pursuit. In the summer of 2022, she was an Americorps Vista Intern through the Summer Nonprofit Immersion Program. She was paired with a/perture cinemas and developed season 5 of s/treetside cinema from start to finish. Through SNIP, Maya completed over 300 hours of community service. 
For her involvement in the Wake Forest and Winston-Salem communities, she earned the Sociology department's Community Engagement Award as well as the distinction of Civic Scholar through the OCCE. Maya is a member of Phi Beta Kappa, Omicron Delta Kappa and Alpha Kappa Delta honors societies.
Maya spent her time at Wake bringing students and community members together through the arts, a mission that merges seamlessly with that of the stArt gallery. As such, she is eager to continue working in the WFU arts community as the stArt gallery manager.
Xochitl Ortiz-Sanchez
Wake Downtown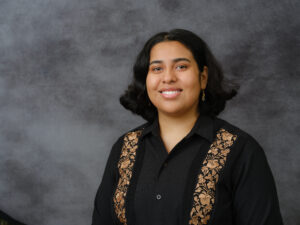 Xochitl Ortiz-Sanchez is originally from Hendersonville, North Carolina, a small town just outside of Asheville. At Wake Forest University, they earned a Bachelor of Arts in Psychology with double minors in Religious Studies and Women, Gender, and Sexuality Studies. They were first drawn to Wake due to the University's intimately sized classes and strong commitment to community building. Being at Wake has allowed Xochitl to explore their passions and given them ample opportunities to discover new interests, including marketing, program development and community engagement.
As a student, Xochitl kept active both on campus and in the greater Winston-Salem community. Through collaboration with the University's LGBTQ+ Center and Residence Life and Housing, Xochitl founded a queer-friendly themed house, GLOW, to foster a safe space for students in the LGBTQ+ community and their allies. For two consecutive summers, Xochitl served as a summer associate in the Summer Nonprofit Immersion Program and worked with underserved populations in the area to combat the impacts of financial and asset poverty. Eager to continue their work engaging with diverse populations, Xochitl also worked as a Health Promotion Student Assistant in Wake Forest University's Office of Wellbeing and oversaw the coordination of the office's largest annual event, Sleepin' Deacon, in order to promote sleep hygiene among the students, faculty and staff.
Xochitl is excited to be joining the Wake Downtown team and looks forward to the opportunity to continue developing meaningful partnerships with the Winston-Salem community.
Madison Koontz
ZSR Library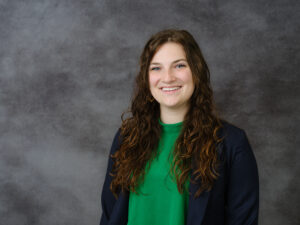 Madison Koontz is from Greenville, South Carolina. She has been a Demon Deacon since she was young and has loved the opportunity to call Wake Forest her home. Maddie double majored in Business and Enterprise Management with a Marketing concentration and Classical Studies, graduating cum laude with a Bachelor of Science in Business.
As an undergraduate student, Maddie volunteered at the Wakerspace as a Wakerstaff member from her freshman year until she graduated. She was involved in Alpha Delta Pi sorority and served as the treasurer for the Wesley Foundation in 2022-2023 and the marketing chair for the biennial President's Ball. Additionally, she served as a student advisor for two years and, during her senior year, had the opportunity to intern for the National Sports Media Association. During her time at Wake Forest, Maddie was involved in the arts through her involvement in Wake Forest choirs and had the privilege to participate in two international tours in London, Spain and Portugal.
Madison has always loved books and has held libraries in a special place in her heart. As such, she is very excited to have the opportunity to work as the ZSR Fellow and apply her skills to serve the Wake Forest community.
---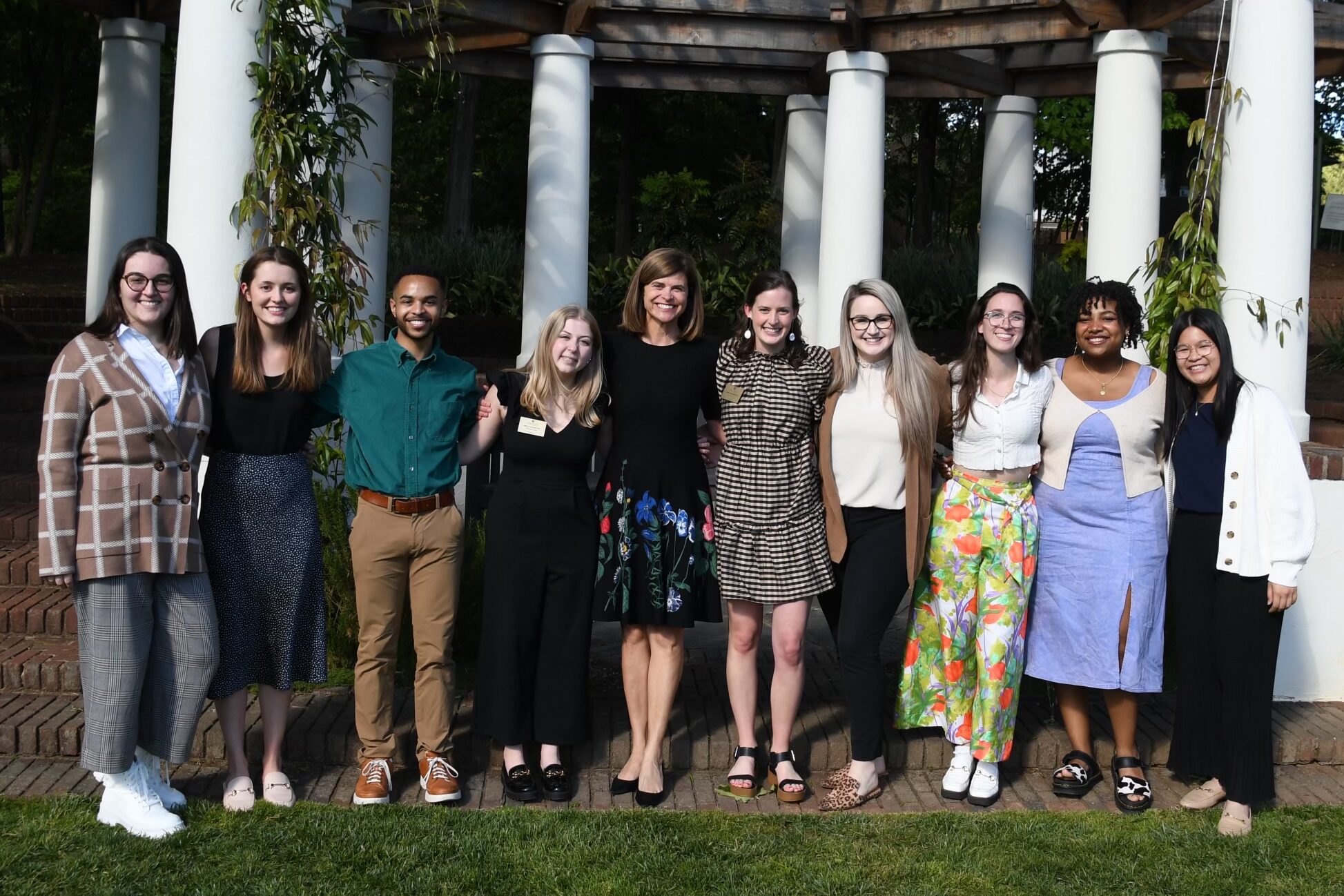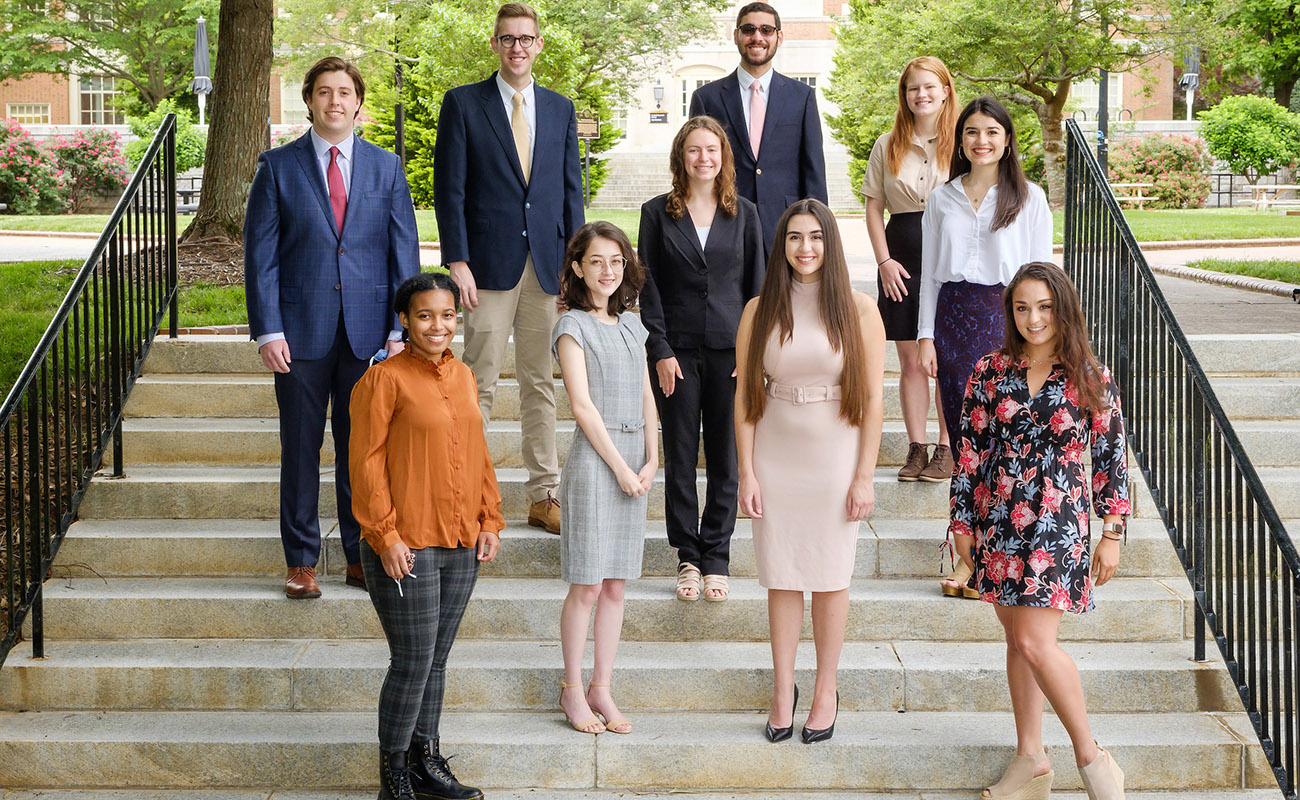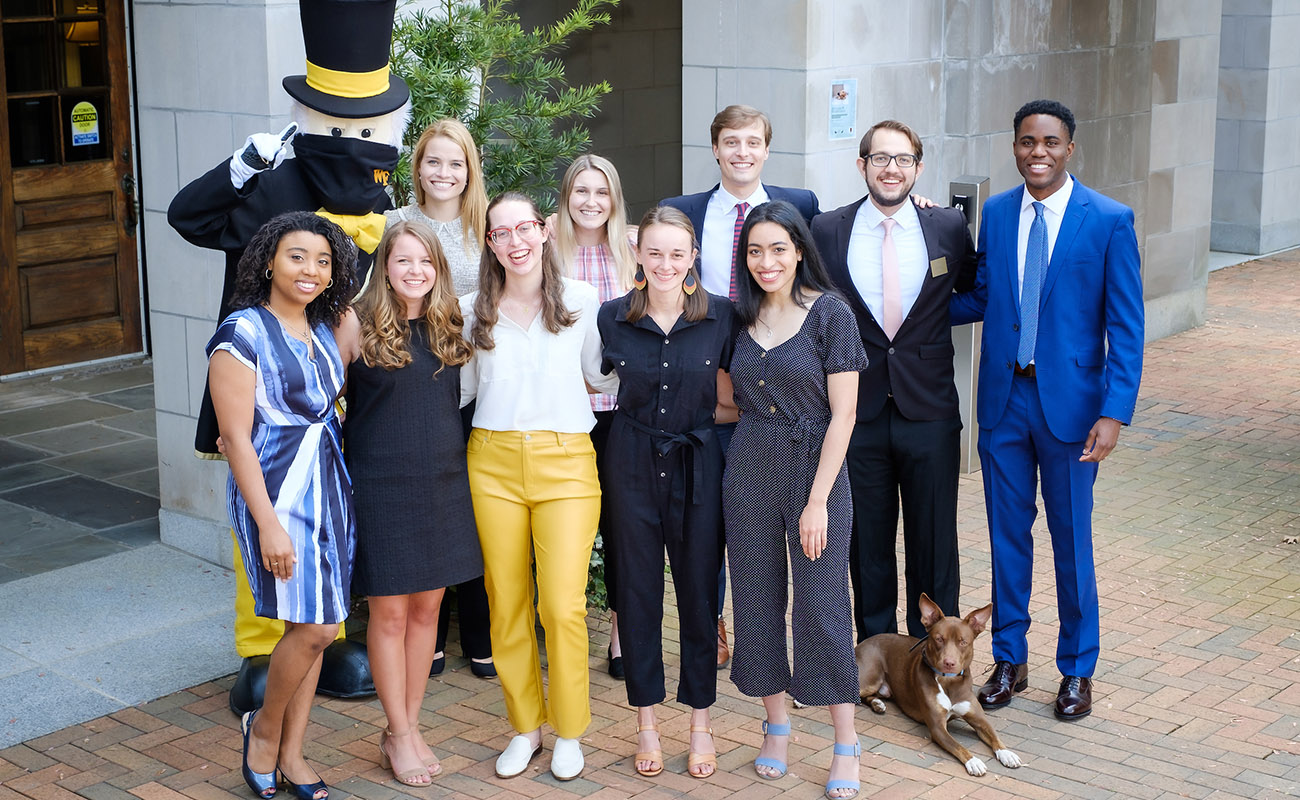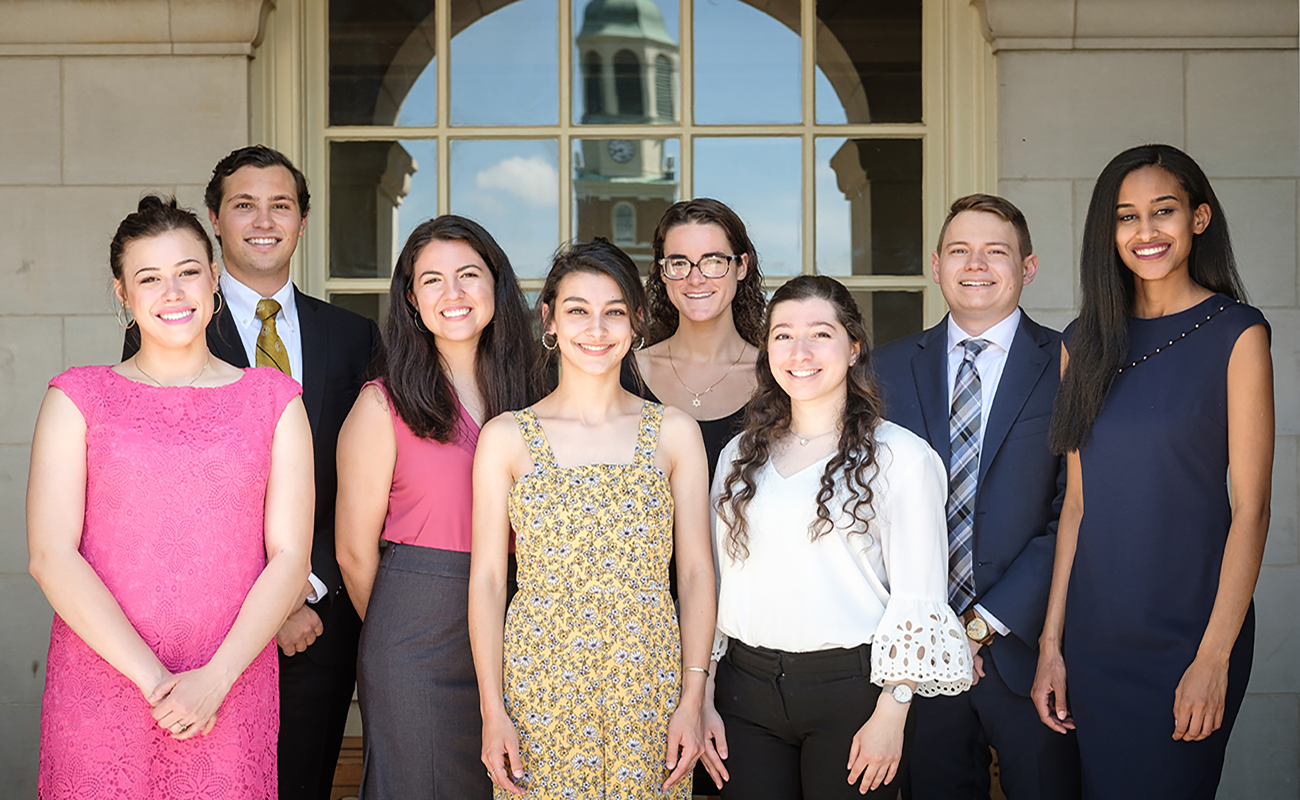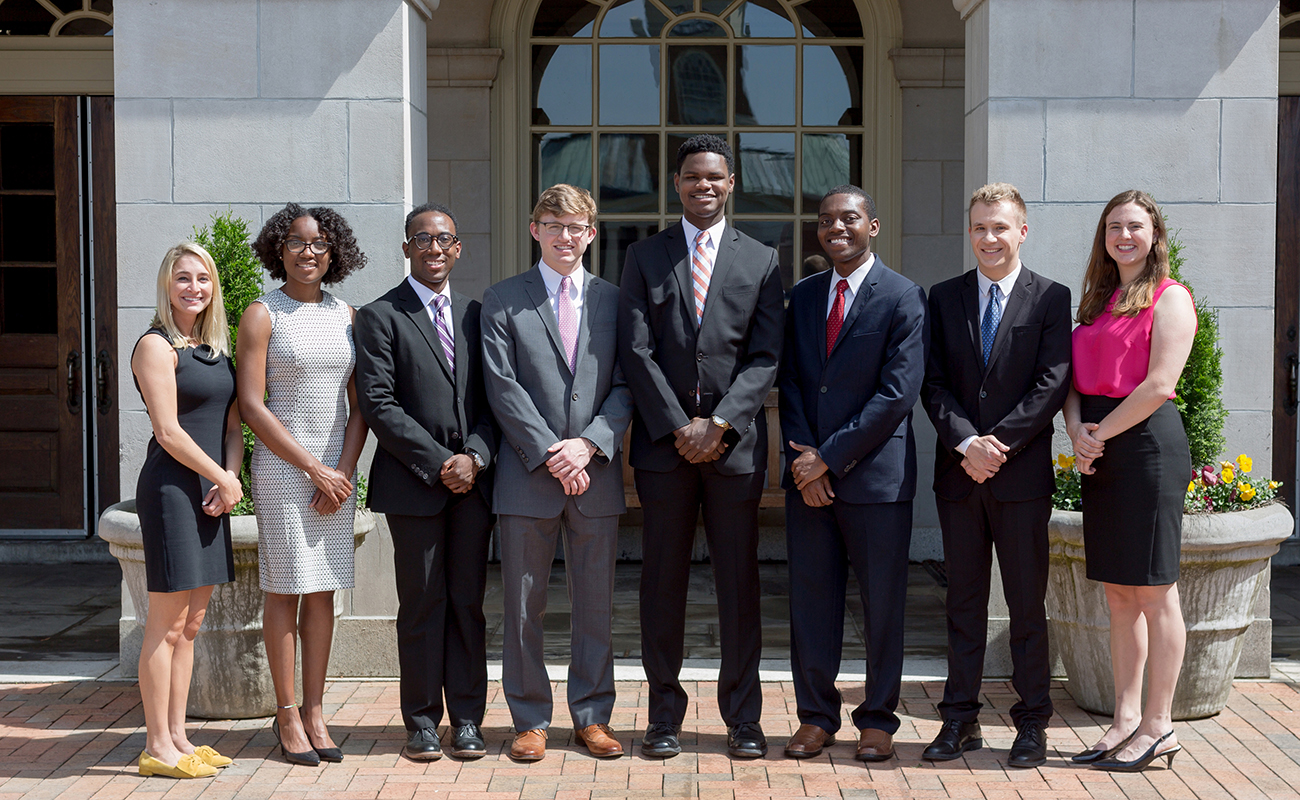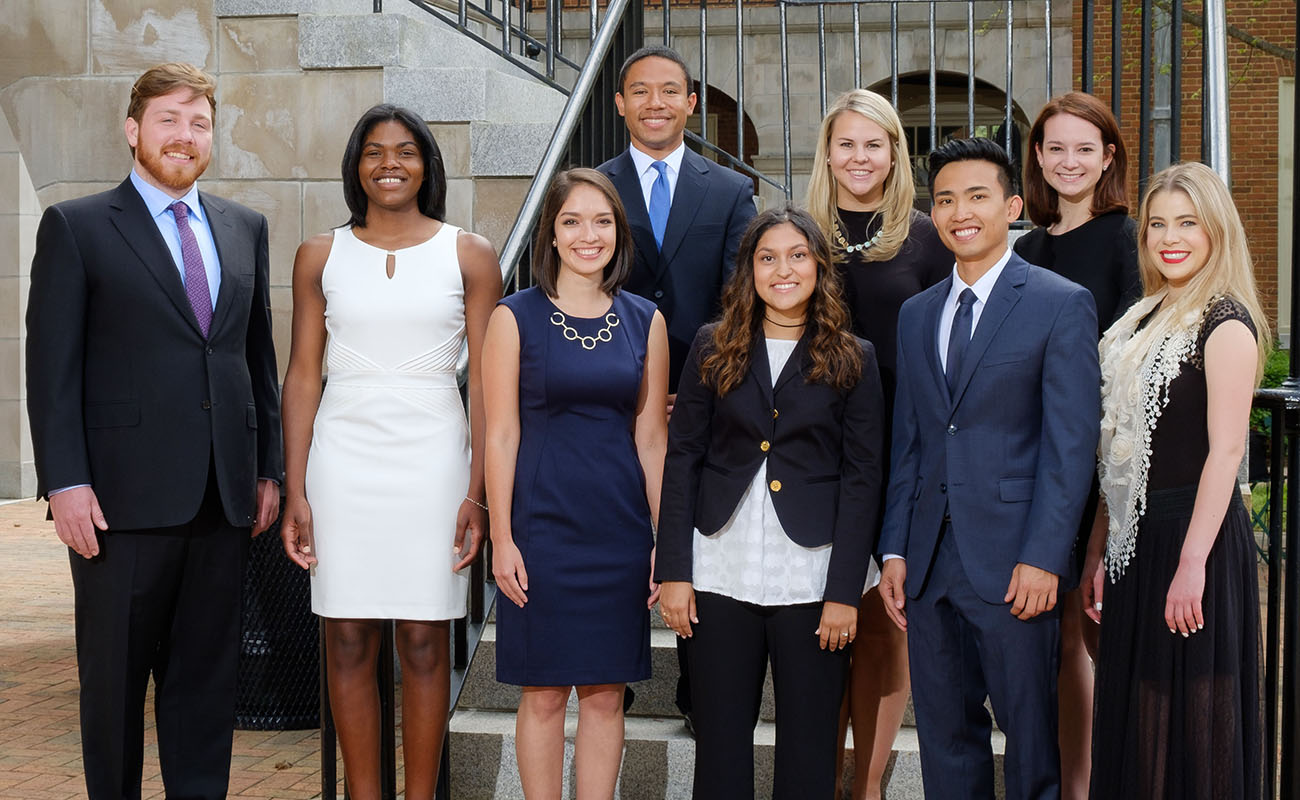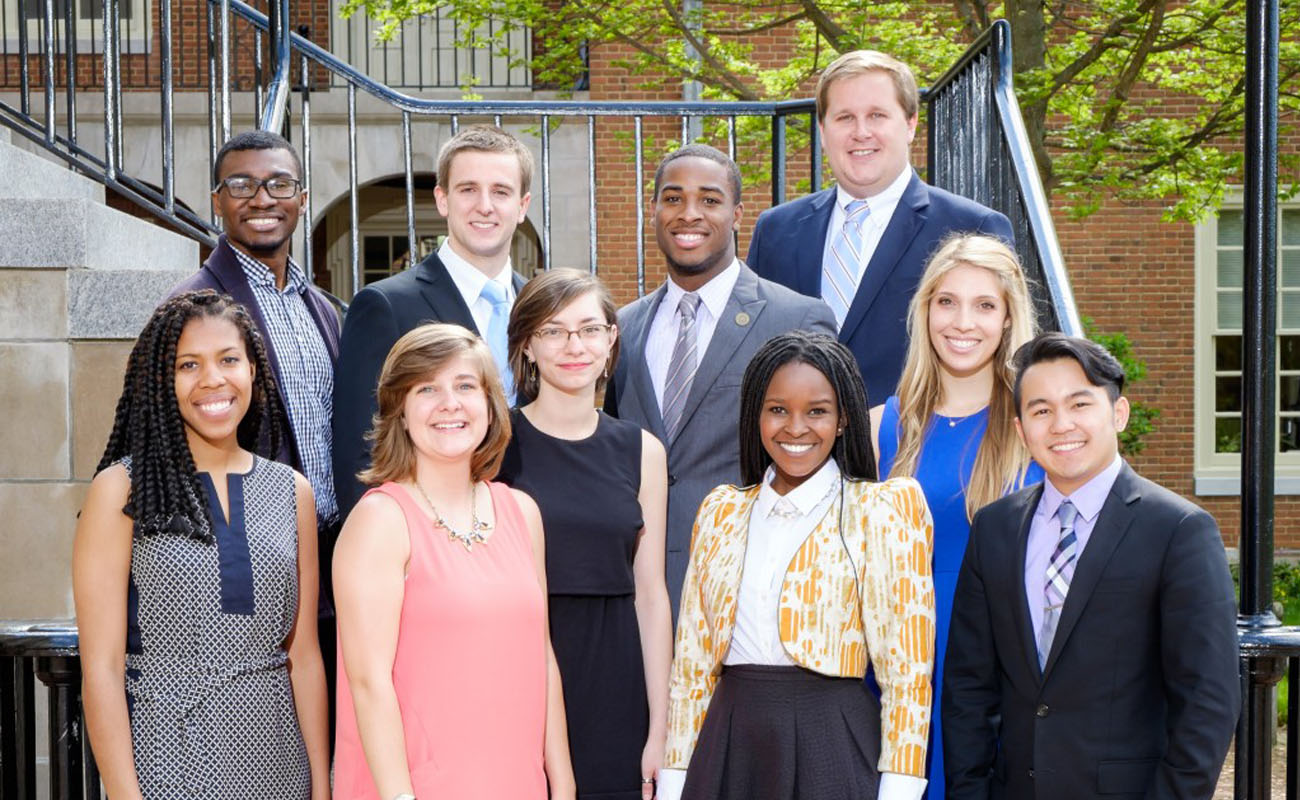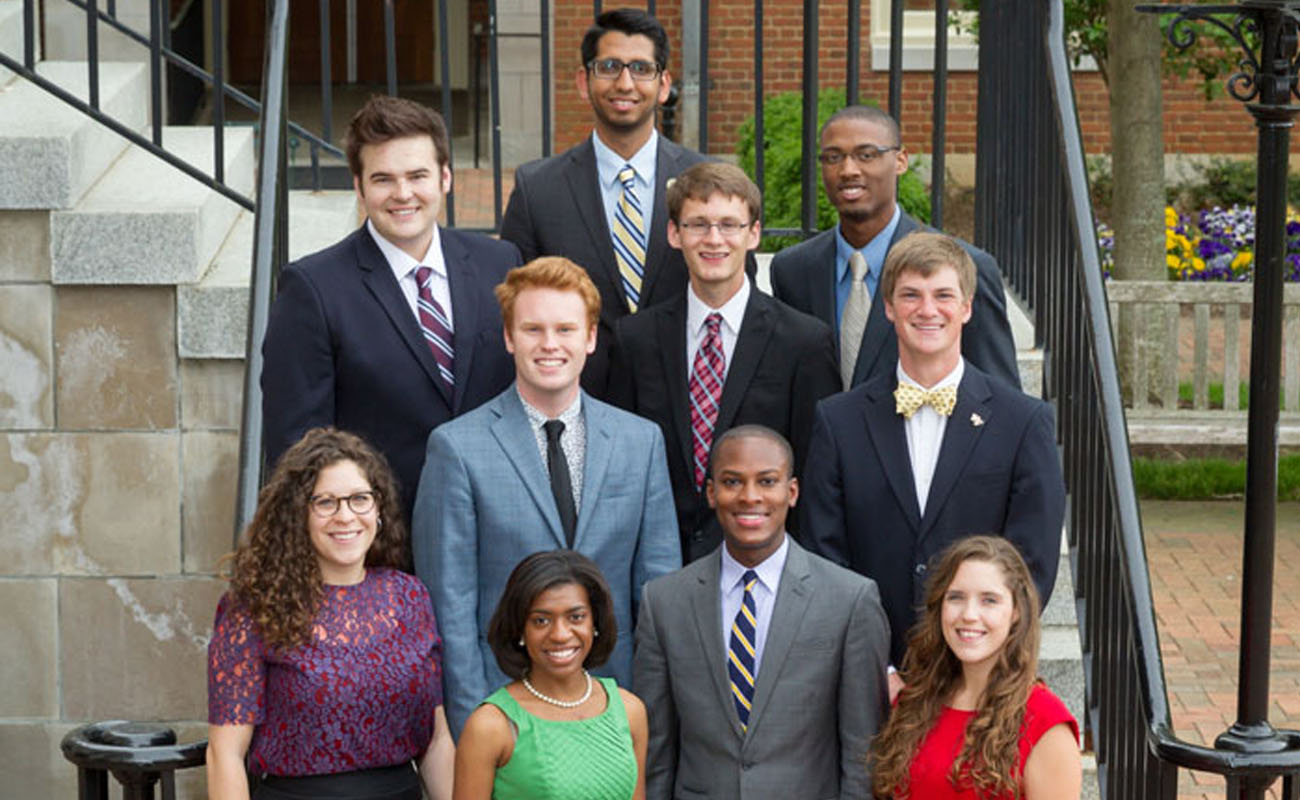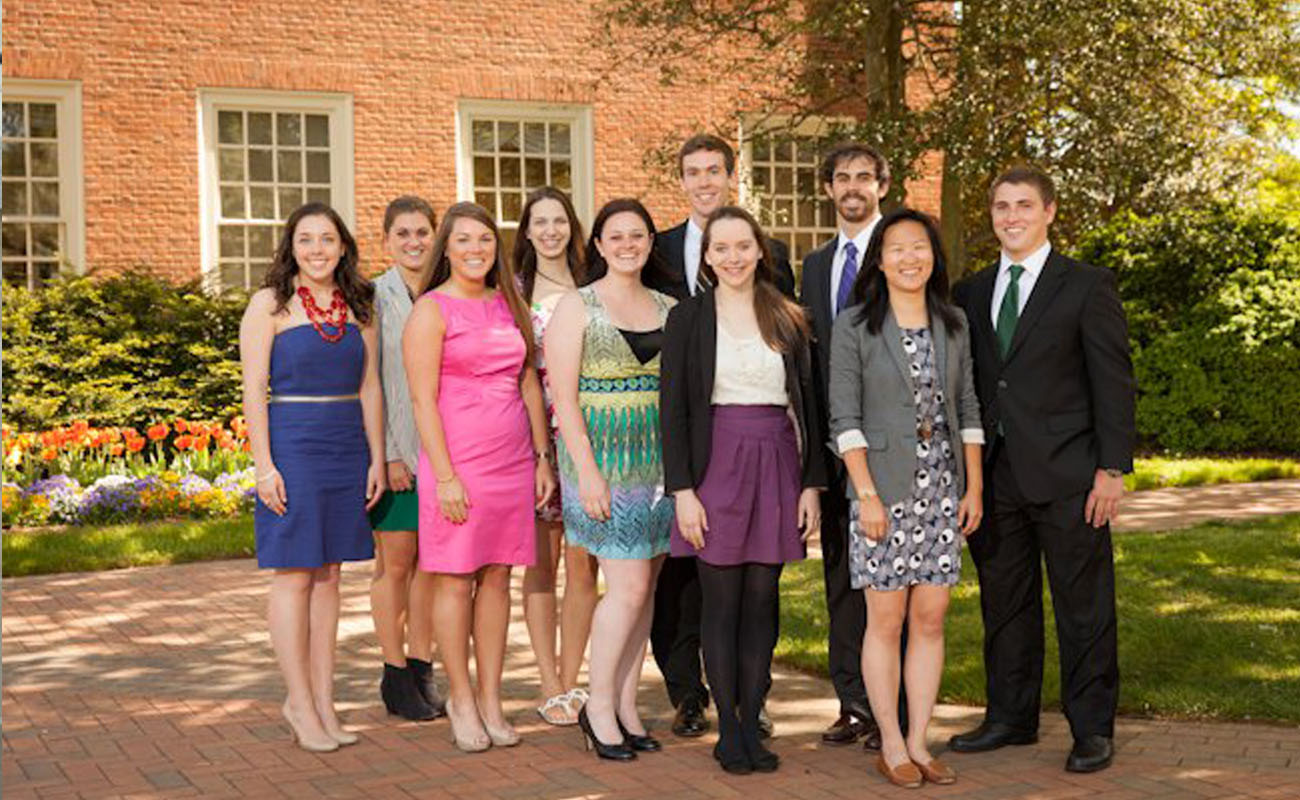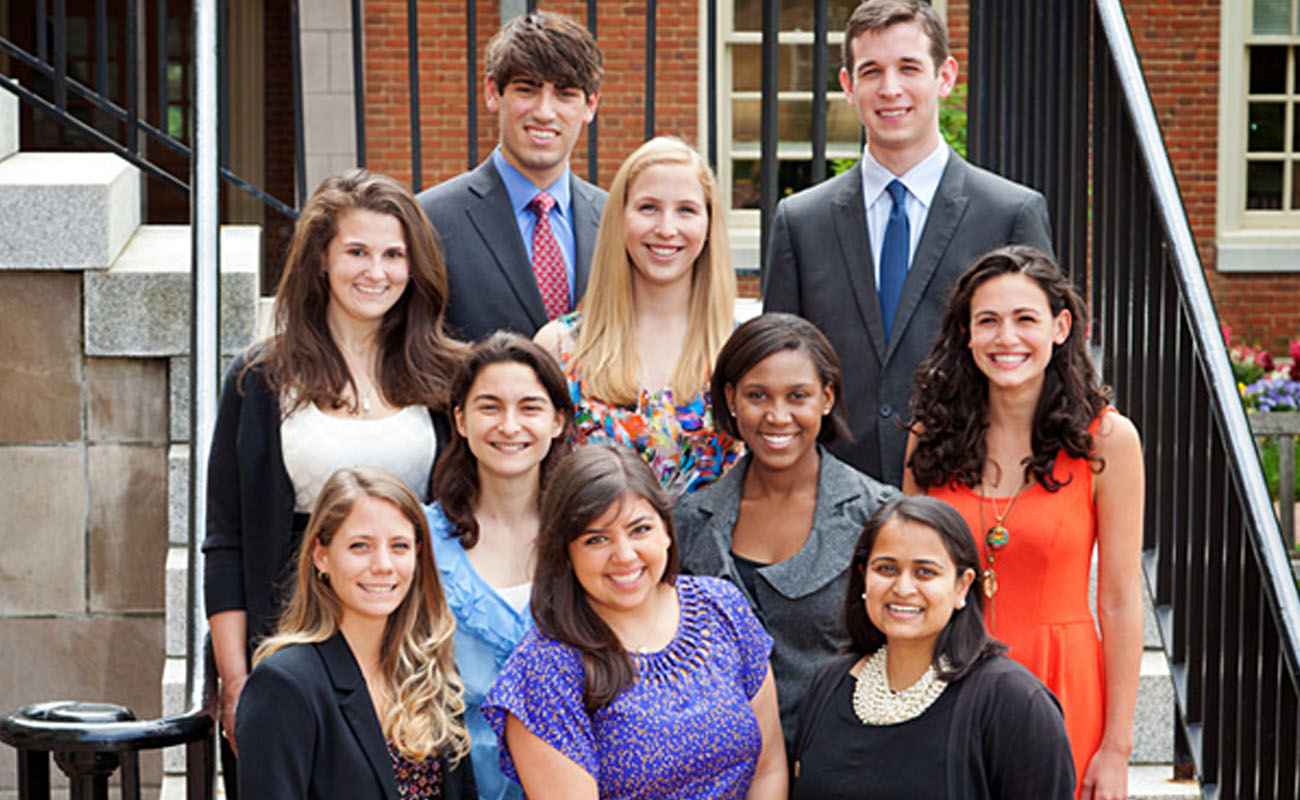 ---