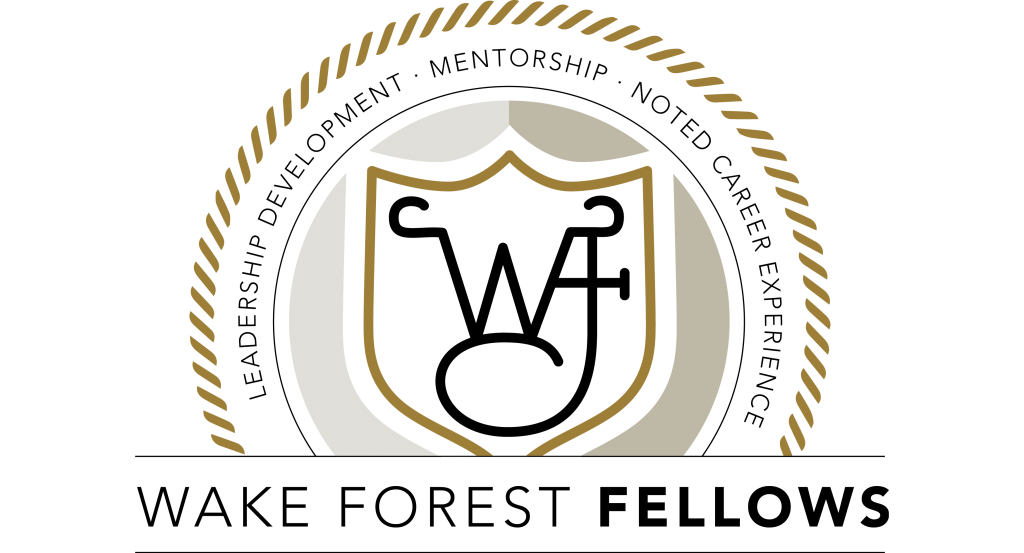 ---
Zoe Stuckey
Campus Life, Office of Wellbeing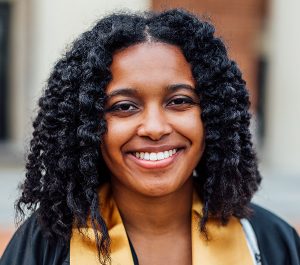 Zoe Stuckey, a Carolina native, graduated from Wake Forest University with a Bachelor of Arts in Psychology and Theatre. As a psychology and theatre double major, you could often find Zoe reading plays in Scales Fine Arts Center or conducting research in Greene Hall.
As a student, Zoe was heavily involved in service, one of the campus qualities that drew her to Wake Forest as a senior in high school. While at Wake, Zoe joined the international service fraternity Alpha Phi Omega, serving as president where she coordinated social and service events for APO's 200+ chapter members. Through APO, Zoe discovered Take the Fight to Cancer where she advocated and promoted patient care efficiency through numerous methods on the executive council, such as facilitating the exchange of medical information between cancer patients and doctors. Through her campus activities, Zoe has become an advocate for recognizing mental health, embracing vulnerability, and building impactful relationships.
Zoe is ecstatic to get to work in the Campus Life division with the Office of Wellbeing for the 2021-2022 year.
Camille Monceaux
CER & Provost Communication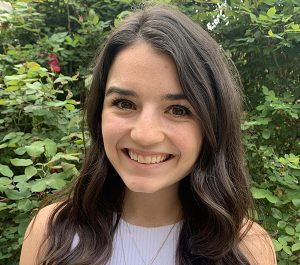 Camille Monceaux found a love for the peaceful and inviting nature of Wake Forest on her first tour to visit the campus. Raised in Alexandria, Louisiana, Camille was excited to join her freshman class and meet a diverse variety of new people. She quickly found community through The Lilting Banshees Comedy Troupe where she served as Assistant Director, Props Coordinator, and Historian. Throughout her four years at Wake Forest, Camille was also involved in the Delta Delta Delta sorority and Ambassadors in Admission.
As a Communications major with minors in Journalism and Studio Art, Camille has always been interested in how to creatively achieve her day-to-day tasks. She was also able to develop her creativity in writing and communications by working for a marketing company in Alexandria for the past two years.
Camille values the time she has spent as a Wake Forest undergraduate, and she looks forward to spending her next year on the other side of the university as a Fellow. She is excited to bring the skills she has developed at Wake Forest to her position as the Fellow for CER and Provost Communications. Camille cannot wait to be spending another year at the place that brings her so much joy, and she hopes to continue sharing that joy with future Wake Foresters as well.
Marie Guy
Office of the Dean of the College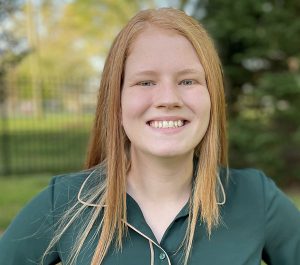 Rebecca Marie Guy comes from small-town Mechanicsville, MD. At Wake Forest, she earned a Bachelor of Arts in Politics and International Affairs with a minor in Middle East and South Asian Studies. Wake Forest was the obvious choice for Rebecca because of its focus on close relationships and supportive community. She was a proud member of the Wake Forest Marching Band for four years, cheering on the Demon Deacons from the stands at various sporting events where she traveled to the Belk Bowl, Birmingham Bowl, and Pinstripe Bowl. She especially loved when the band got to play for a local elementary school her freshman year, which led to a greater desire to give back to the community. The highlight of Rebecca's senior year was virtually tutoring a third-grade student through the Office of Civic and Community Engagement.
Rebecca's love for travel led her to study abroad in the summer of 2019. Her program ventured through Venice, Salzburg, Vienna, Berlin, Paris, and London, where she studied the importance of music and how it impacts local cultures. She is excited to be at Wake Forest for another year and to give back to her community by serving as the Wake Forest Fellow for the Dean's Office.
Jennifer Ryan
Information Systems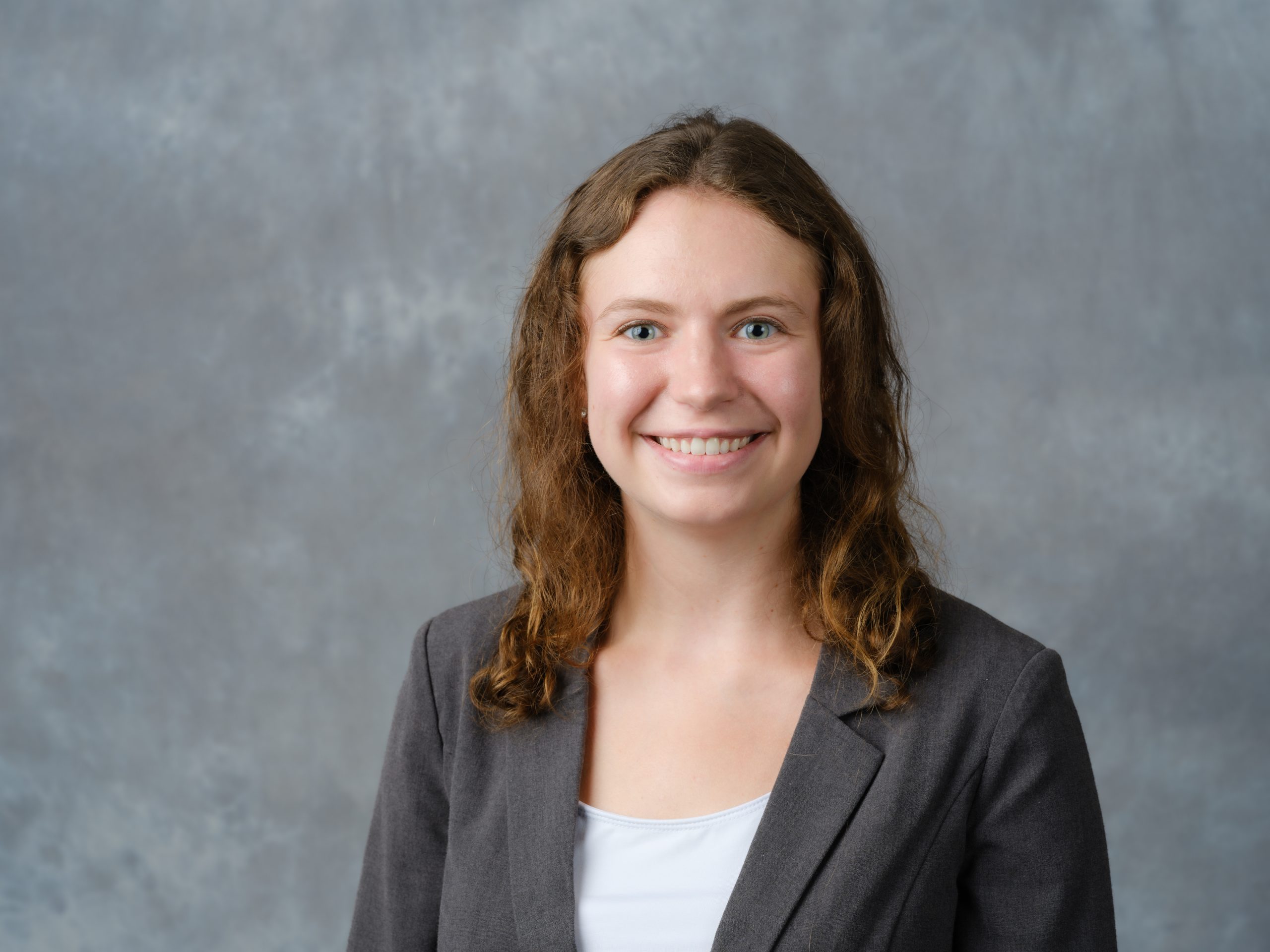 Jennifer Ryan hails from Montvale, New Jersey and was drawn to Wake Forest for its beautiful campus, strong academics, unparalleled school spirit, unique traditions, and commitment to service. Jennifer completed a double major in Biology and Spanish with a minor in Chemistry. She hopes to combine her fluency in Spanish with a career in healthcare. These academic interests led her to spend a semester in Salamanca, Spain, living with a host family and immersing herself in the local culture her junior year. As an undergraduate, she was also involved in Wake Forest Jewish Life, serving as Secretary and Vice President of Hillel, and acting as a leader for the MazalWake pre-orientation program where she supported its growth and development since freshman year. She gained further leadership experience as the Chief Administrative Officer of her sorority, Kappa Alpha Theta, through coordinating visits from national representatives, facilitating communication between officers and members, and conducting the chapter elections process while navigating a global pandemic. Jennifer also enjoyed spending time volunteering in the local community with the Women-in-STEM Northwest Middle School Program where she virtually tutored and mentored at the local Hospice. Her previous professional experiences include working as a Research and Development intern at Reckitt and as a Biological Science Technician for the U.S. Army Corps of Engineers. As a Wake Forest Fellow for Information Systems, Jennifer looks forward to giving back to the school and community that has given her so much over the past four years.
Nana Ogburn
Office of the Personal and Career Development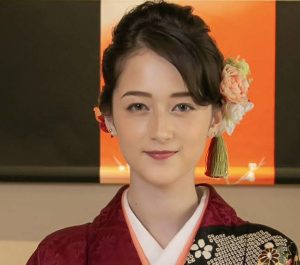 Nana Ogburn is originally from Zushi, Japan, and moved to New Bern, North Carolina before her senior year of high school. Wake Forest University was the only American university that held a special place in her heart, as both her paternal grandparents and aunt are alumni. She grew up overseas hearing about Wake Forest University and is extremely grateful to make Winston-Salem her new home. Moreover, Nana is excited to have the opportunity to work with the Office of Personal and Career Development with the hopes of pursuing a future career in business management in the Triad area.
Nana earned a Bachelor of Arts with Honors in English and minors in History and Japanese Language and Culture. She was the co-president for the Asian Student Interest Association (A.S.I.A.) for two years and was a member of Phi Alpha Theta International History Honor Society. Nana was also a brother of the Alpha Phi Omega international service fraternity, and was a four-year student worker for the University stores. She has also participated in Wake Speaks, Global Village, and the WorldWideWake pre-orientation program. Nana was even an honorary awardee of the Richter Scholarship for independent study. Her biggest accomplishment at Wake Forest was completing an honors English thesis on Shakespeare's King Henry IV Part I, a project inspired by the interdisciplinary nature of her degree and her favorite professors. Nana is thrilled to be joining the OPCD team as a Wake Forest Fellow.
Mary Costanza
Office of the President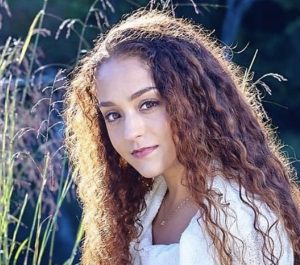 Mary Costanza is from Southern Pines, North Carolina. She is incredibly grateful to have spent the past 4 years as part of the Wake Forest community while earning a Bachelor of Arts in Politics and International Affairs. As a minor in Interdisciplinary Humanities, Mary feels very passionate about the liberal arts' ability to inform and aid the development of character. This led Mary to co-found and serve as Presiding Officer for the Philomathesian Society, Wake's oldest literary debate society. Balancing her academics with a love for the arts, Mary was a performing member of a local dance company, Winston-Salem Festival Ballet. Mary was part of the 2019 Wake Washington cohort where she worked as the development associate at The Washington Ballet, learning the fundamentals of fundraising and development. Her most meaningful Wake Forest experience was building relationships with different mentors. Their dedication to her success empowered her to combine her love of the humanities with her life in the arts. As a result of their support, Mary spent her senior year working on a collaborative book of performance memoirs with the Program for Leadership and Character while also writing an honors thesis on the ability of dance education to cultivate creativity as a virtue of character.
Mary looks forward to welcoming Dr. Susan Wente to Wake Forest University as our first female president. She is excited to help establish flourishing relationships between our new president and the broader Wake community in ways that embody the spirit of Pro Humanitate.
Bruce Haywood
Provost's Office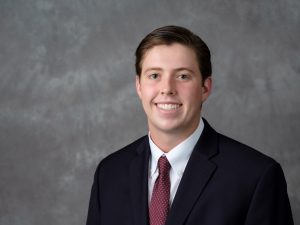 Bruce Haywood is a New Jersey native who has enjoyed calling North Carolina his home away from home since arriving at Wake Forest his freshman year. The university's commitment to educating the whole person through liberal arts, Wake's tight-knit community, and ACC Division I sports is what made Bruce want to be a Demon Deacon.
Bruce graduated with a Bachelors of Arts in History and minored in English. His passion for writing led him to work as a Research Assistant within the History Department and as a sports contributor for the Old Gold & Black student newspaper. He is an avid sports fan and was the Vice President of the Wake Forest Rugby Club. Bruce has always been eager to find ways to contribute to his community and peers. This resulted in his joining Student Government as Co-Chairman of Physical Planning where he led an initiative to build an outdoor classroom which now resides behind the ZSR Library. Bruce was also a member of the Campus Traditions Council and the Alpha Kappa Psi business fraternity. Serving as a President's Aide for two years, Bruce was presented with opportunities to engage in meaningful university experiences, many of which inspired his desire to continue making an impact on campus by joining the Wake Forest Fellows program. Bruce is eager to begin working as a Fellow in the Office of the Provost after graduation.
Aidan Wiley
Wake Forest Baptist Medical Center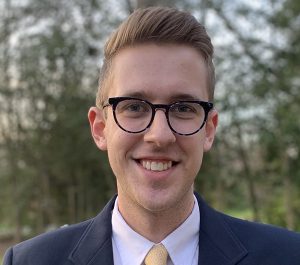 Aidan Wiley is a Spanish major with a concentration in medical Spanish and a double minor in Biology and Chemistry. While originally from Bel Air, Maryland, Aidan found a community at Wake Forest where he could proudly and truly be himself. Always knowing he wanted to study medicine, Aidan explored the unique ways to improve health equity for Spanish-speaking community members and knew that Wake Forest could fully expand his capabilities to carry out his goal. Aidan's love for Spanish peaked during his time abroad in Salamanca, Spain where he lived with a host family and took an entire semester's course load in Spanish. During his time in Spain, he learned the value of proper communication and the threat that language inaccessibility poses to everyday living.
In his final semester as an undergraduate, Aidan finished his studies by writing an Honors Thesis on the culturally specific nature of violence as seen through the lens of Colombian narco-literature. Outside of his course work, Aidan was actively involved with Dr. Rong Chen's neuropharmacology lab where he researched for the entirety of his undergraduate career. In the community, Aidan has volunteered as an interpreter for local Spanish-speaking health clinics, served as the President of the Sigma Delta Pi Spanish Honor Society, and was the New Member Coordinator of the Alpha Epsilon Delta Premedical Society. Aidan's professional goals include pursuing a degree in medicine to continue his advocacy for language accessibility and health literacy among medically underserved communities.
Rafael Alves de Lima
School of Business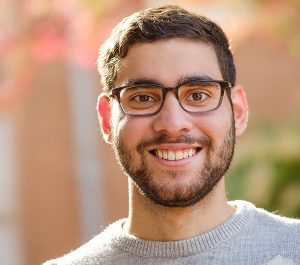 Born and raised in Natal, Brazil, Rafael Lima committed to Wake Forest without a single visit to campus, but charged by the belief that the university was a perfect fit for him. Four years later, having collected many cherished memories on the Reynolda Campus, Rafael is a proud alum of Mother So Dear with a degree in Communication and a double minor in Journalism and Politics & International Affairs.
As an avid sports fan, Rafael joined the Spirit of the Old Gold and Black Marching Band his freshman year to be closer to the athletic events on campus by cheering on the Demon Deacons, even though he didn't know how to play any instruments. His love for sports was also what led him to write for Wake Forest's student-run newspaper, the Old Gold & Black. There, he discovered other passions of interviewing and storytelling, as it allowed him to meet and hear stories from different pockets of the Wake Forest community. He has reported on all aspects of campus life, ranging from anti-racist curriculum initiatives in the Classics department to COVID-19 protocols on campus. Rafael approaches each story with genuine curiosity and community interest in mind.
Rafael is ecstatic to begin his professional career by joining the School of Business as a Wake Forest Fellow at his 'home' outside of Brazil. He is looking forward to harnessing his writing and communication skills while also fostering the program's many mentoring opportunities.
Yorjannys Gomez
Wake Downtown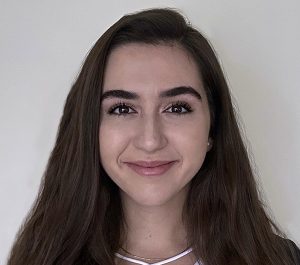 Yorjannys Gomez is from Miami, Florida and grew up just down the road from Winston–Salem in High Point, North Carolina. She double majored in Biology and Spanish, minored in Chemistry, and completed courses in the pre-medical track. As a first-generation American, Yorjannys is incredibly passionate about addressing health disparities and barriers to equal access healthcare, particularly within underserved minority and non-English speaking populations. She has worked towards this as a scholar for the NC Area Health Education Center, an intern for the Office of Cancer Health Equity at Wake Baptist's Comprehensive Cancer Center, and a Case Investigator with local health departments during the COVID-19 pandemic.
During her undergraduate career at Wake Forest, she thoroughly enjoyed working with diverse groups of WFU members as a four-year student assistant at the Intercultural Center and a Resident Advisor.
Additionally, one of her favorite student experiences was working with the local refugee communities as president of SAFAR, the Student Association for the Advancement of Refugees. Yorjannys hopes to continue developing community-based projects and gain valuable knowledge and experience as the Fellow with Wake Downtown. Ultimately, she hopes to combine all of her passions and experiences together to pursue an M.D.