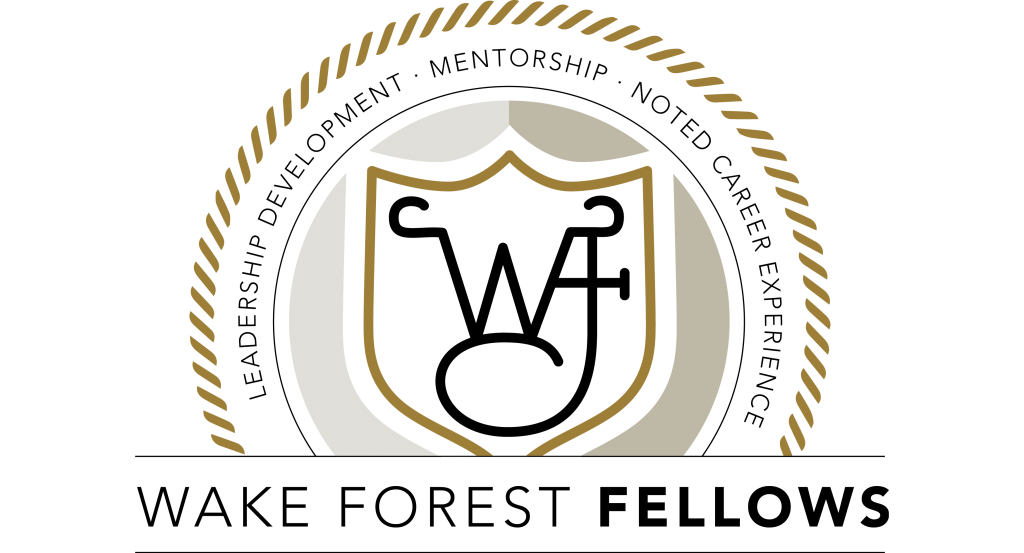 ---
Bea Pearson
Campus Life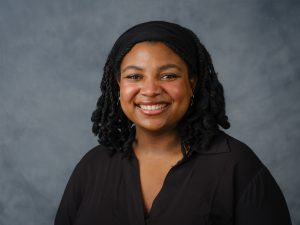 Bea Pearson has resided up and down the East Coast but will always call New Jersey home. A recent graduate with a degree in History, American Ethnic Studies, and Politics and International Affairs, she enjoys any opportunity to crack open a work of historical fiction or pick up a writing pen. Wake Forest has been fallow ground for the development of her passions, strengthening of skills, and a vibrant community making it an easy choice to remain for one more year.
As an undergraduate Bea spent the last four years running from Tribble to Target and back again, fighting for a more equitable Wake Forest in all the chaos. Amongst other activities, she produced programming for the Women's Center; hosted speak outs on Tribble Courtyard; produced research in the History Department–all carefully designed to make advocacy the centerpiece of her Wake Forest tenure. 
Bea's work has been recognized in both the academic and community circles of Wake Forest. One of the two recipients of the 2021 MLK Building the Dream Award as well as numerous others, Bea has been recognized as a leader in equity for their work as a student organizer. Working closely with the Slavery, Race, and Memory Project that they advocated for their first year at Wake, Bea called for, worked on, and later joined the President's Commission on Race, Equity, and Community. Throughout this advocacy work, Bea has been a consistent and public voice in the Wake Forest community, giving numerous talks, lectures, and panel presentations including being selected to present the Senior Oration to the Wake Forest Community and sitting on Wake's digital panel honoring Dr. Maya Angelou along with friends and colleagues of the late esteemed poet.
Outside of campus, but with pro humanitate in mind, she researched and wrote for institutions like the Wake Forest Historical Museum and the Smithsonian National Museum of American History on topics of enslavement, agency, and Black Feminism. 
Bea can't wait to help usher Dr. Shea Kidd-Brown's first year as Vice President of Campus Life as her fellow for the 2022-2023 school year.
Jacob Thomas
Office of the CEO (Atrium Health Wake Forest Baptist)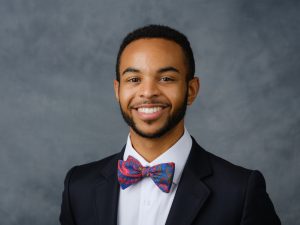 Jacob Thomas is originally from Greensboro, North Carolina, and first became acquainted with Wake Forest University when he was 10 and had a small art show in the ZSR lobby. Later, he was drawn to Wake Forest due to the university's emphasis on interdisciplinary learning through the liberal arts curriculum. Similarly, he coveted Wake's focus on relational leadership as a means of building community with peers, staff, and faculty.
He graduated summa cum laude with a Bachelor of Science in Biochemistry and Molecular Biology and minored in Spanish and Studio Art. He applied his major while writing an honors thesis on the functional compatibility of genetically divergent rotavirus species in Dr. Sarah Esstman's research lab at Wake Downtown. He honed his Spanish while traveling to Chile with a Richter Fellowship to conduct research on Mapuche, indigenous creative rhetoric in Santiago. As COVID-19 case numbers rose during the summer of 2020, he completed an independent abstract painting research project as a rumination on quarantine and consistent creative practice.
Jacob aims to exercise his passion for art and equity by enhancing representation through medical illustration and creating affirming health care options for marginalized populations. He hopes to further explore the potential for art to promote wellness by investigating intersections between art and science through a career in medicine. As a former Joseph G. Gordon Scholar, he is passionate about diversity and served as the President of the Black Student Alliance at Wake Forest for two years following one term as Secretary. Jacob sat on various institutional committees including the Committee on the Intersections of Bias, Expression, and Conduct; Student Life Committee; Building Community Committee; and the VP for Campus Life Search Committee. He was awarded the 2022 MLK Building the Dream Award and Omicron Delta Kappa's National Leader of the Year award in service to the campus community for promoting diversity. Jacob looks forward to serving the Wake Forest community in a different capacity as the 2022-23 Presidential Fellow for Atrium Health Wake Forest Baptist.
Bam Purcell
Office of the Dean of the College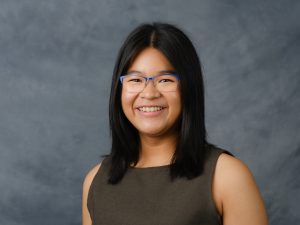 Bam Purcell grew up in Thailand before moving to the Raleigh-Durham area in 2010. She was drawn to Wake Forest's commitment to educating the whole person and the nature of its warm and supportive community. She embraced the liberal arts curriculum before ultimately finding her passion in the humanities and majoring in Classical Studies with a minor in Latin. Outside of the classroom, Bam tutored in Winston-Salem, sang in Concert Choir, and led discussions for the Asian American Identity group.
As an entering freshman, Bam participated in B.U.I.L.D., the pre-orientation program focused on social justice. This introduction to social issues became a significant framework for her time at Wake Forest. When she was a Principled Pluralism Research Fellow for the Program for Leadership and Character, she also discovered her growing interest in thinking about how to live a good life and working toward a society in which people respectfully engage with differences. She connected these academic interests to her volunteer work with the Office of Civic and Community Engagement through the Dash Corps program and the Summer Nonprofit Internship Program. She worked on social causes such as addressing homelessness and learned from nonprofits such as United Way. Bam is currently interested in a career in public service, ranging from nonprofits to government agencies. 
Bam is excited to join the Office of the Dean of the College and is grateful for the opportunity to give back to a community that has become very important to her.
Libby Welborn
Information Systems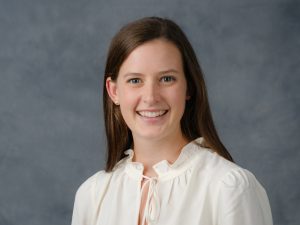 Libby Welborn is from Lookout Mountain, Tennessee, a small town located outside of Chattanooga. While working toward her engineering degree, she developed a passion for creative problem solving, particularly toward those with a healthcare bent. Her first experience with this area was the challenge of developing a safe way to move patients with spinal injuries. This trajectory culminated in her senior Capstone project, which aimed to design a prosthetic pediatric heart valve for children who currently have limited options because of their age. Her team built a heart valve that fit the sizing requirements of children. This project grew her desire to find unique solutions to unmet needs in a healthcare setting and solve problems with empathy. With the spark generated through her engineering education, Libby looks forward to discovering where her interests in engineering and medicine will take her. 
During her time at Wake Forest, Libby loved connecting with other undergraduate students and professors as a Teaching Assistant for the engineering department. She also served as the Treasurer for Reformed University Fellowship. These roles gave Libby the opportunity to build meaningful relationships with her peers at Wake Forest. During the COVID-19 pandemic, she volunteered at a local Winston-Salem YMCA and tutored middle school students who were learning remotely. This allowed her to further connect with those in her North Carolina community.  Libby is thrilled to join the Fellows program and develop her professional skills and interests under the Information Systems department.
Kaylah Bozkurtian
Office of Personal and Career Development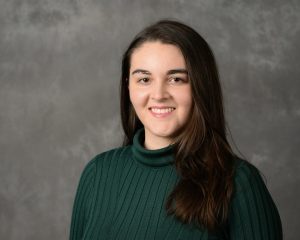 Kaylah Bozkurtian is a New Yorker–turned–North Carolinian who graduated from Wake Forest University with a Bachelor of Arts in Studio Art and a triple-minor in Creative Writing, History, and Theatre. As a lover of the arts and humanities and a former Presidential Scholar, Kaylah considers Scales Fine Arts Center to be her on-campus second home, and she is endlessly grateful for the community and support she found there as an undergraduate student. Though much of her time in Scales was spent working in-studio or interning with the Secrest Artists Series, Kaylah credits her experiences as an Anthony Aston Player—designing costumes and promotional materials for student-led theatre productions in collaboration with peers and professors—with the formation of some of her fondest memories as a Demon Deacon.  
Beyond the walls of Scales, Kaylah also interned with the Wake Forest University Press, a premier publisher of Irish poetry and poetry scholarship in North America. Kaylah belongs to the Sigma Tau Delta, Phi Beta Kappa, and Omicron Delta Kappa honor societies, and she served as President of Omicron Delta Kappa during her senior fall semester. 
Kaylah looks forward to joining the OPCD team in its efforts to ensure that Wake Forest students and alumni of all disciplines have the resources they need for personal and professional success.
Molly Olson
Office of the President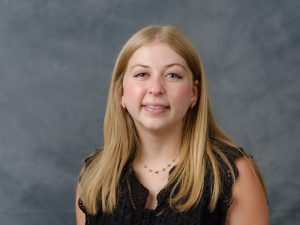 Molly Olson is from Clemmons, North Carolina. At Wake Forest, she earned a Bachelor of Arts in Communication with a concentration in Media Studies and a minor in Writing. Molly was drawn to Wake for its strong academics, sense of community, and liberal arts focus. 
As an undergraduate student, Molly was heavily involved with the theatre arts on campus. You could often find Molly in Scales Fine Arts Center working with the Anthony Aston Players (AAP), the student theatre organization on campus. Her passion for this organization and its unique arts-based programming led her to serve on AAP's executive board for three years. During her sophomore year she performed organizational duties as AAP's secretary. The next year, she was elected Vice President, in which she produced AAP's annual campus-wide event, Haunted Trails. Lastly, she oversaw the organization as President during her senior year. One of Molly's most beloved experiences at Wake was serving as head writer for AAP's sketch comedy group, LaughTracks. Outside of AAP, Molly performed in a number of department and student-produced shows at Wake Forest, where she learned the value of creativity and collaboration. 
Molly is so excited to serve as the next Wake Forest Fellow for the Office of the President and cannot wait to contribute to a community that has given her so much these past four years.
Brooke Blair
Office of the Provost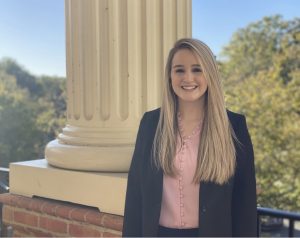 Brooke Blair is from Thomasville, North Carolina. Her love for Wake Forest started at an early age and she always knew that she wanted to be a Demon Deacon. Brooke graduated with a Bachelor of Arts in Politics and International Affairs and a minor in Sociology.
As a student, she was heavily involved in Student Government and served as the Public Relations co-chair, Treasurer, and chaired the Student Budget Advisory Committee. In these positions, she served as a liaison between students and administration and worked to promote many campus wide initiatives. Brooke also served as a President's Aide, member of the Honors and Ethics Council, Phi Alpha Delta pre-law fraternity, and Alpha Phi Omega Service Fraternity. Brooke is heavily involved in the Winston-Salem community and frequently volunteers both on and off campus. She is passionate about Wake Forest's spirit of Pro Humanitate and hopes to carry this mission into her role as a Fellow.
Brooke looks forward to joining Provost Gillespie in her new position and is excited for all the opportunities this year has to offer. She is eager to start her career at Mother So Dear and looks forward to giving back to the school and community that has given her so much in the last four year.
Jordan Buzzett
Wake Downtown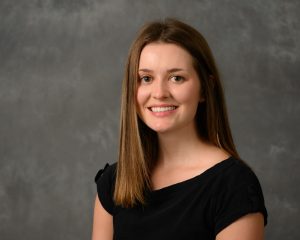 A Graylyn Scholar from Tampa, Florida, Jordan Buzzett is deeply grateful for the mentorship and advising she has received from numerous faculty and staff at Wake Forest. She is thrilled to continue building relationships at the University as the Fellow at Wake Downtown. Her freshman and sophomore year, she taught weekly art lessons at World Relief to refugee youth resettled in Winston Salem as part of a study on art's therapeutic impact. Relatedly, she spent the summer after her freshman year interning with Every Campus a Refuge (ECAR), an organization which welcomes refugee families to the area by providing housing and support. Jordan continued to volunteer for the organization as a citizenship test tutor. Ultimately hoping to pursue an MD and work to better community health, she looks forward to further engaging Winston Salem and gaining experience in community programming through the fellowship. 
During her two years in the Regina Joice Cordy Lab studying the etiological agent of malaria, Jordan was awarded a summer grant to investigate the ability of metabolite interventions to alleviate oxidative stress in red blood cells. Through her research and coursework as a Biochemistry and Molecular Biology major, she developed an excitement for science communication, which she hopes to bring to her position at Wake Downtown. She additionally worked as a research assistant to Dr. Karin Frederic in the Anthropology Department, with whom she presented at the 2021 American Anthropological Association annual conference this past November. Graduating summa cum laude, Jordan served also as a volunteer doula at the Medical Center, a study abroad ambassador, a member of the Honors and Ethics Council for academics, and President of Omicron Delta Kappa, one of the University's oldest honor societies and traditions. 
Riley Phillips
stArt Gallery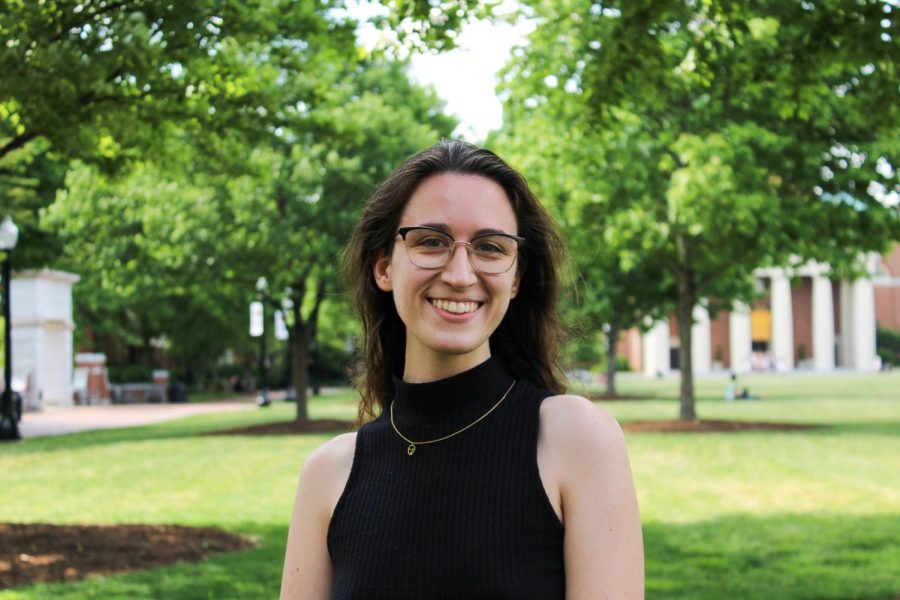 Riley Phillips has called many places home, but most recently hails from Orlando, FL. Riley double majored in Studio Art and German, graduating with the distinction of Honors in both of her majors, and minored in Art History. Always passionate about intersecting her interests in art, fashion, multiculturalism, and feminism, Riley's studies at Wake were identified by multiple independent research projects and showcases. She was a Richter Scholar, completing  research on "Multiculturalism in the Berlin Fashion Scene" in Berlin, Germany, which inspired her Honors in German thesis about the "Evolution of Style and Subcultures in Contemporary Berlin." She also studied abroad at Wake Forest's Casa Artom in Venice, Italy, in addition to showing a full fashion collection at Vancouver Fashion Week in 2019 through her own independent fashion label. Her travels and experiences often inspire her artwork— Riley had two solo exhibitions during her time at Wake Forest, including an exhibition of Berlin street style photography through the stArt Gallery, and her Honors in Art exhibition of drawing and embroidery which explored fashion and femininity.
Outside of the art studio and her international endeavors, Riley was the Editor-in-Chief of the Howler, Wake's official yearbook, and worked as a Costume Shop Stitcher & Assistant in the Departments of Theatre & Dance for all 4 years of her undergraduate career.
With a childhood characterized by traveling and engagement in the arts, Riley was naturally most drawn to these tight-knit communities of interdisciplinary humanities and cultures at Wake Forest; however, what really sold Riley on Wake Forest University was the nurturing of an artist community. When she visited the stArt Gallery in Reynolda Village as a touring high school junior, she knew that Wake was the school for her. With this personal connection, Riley is all the more thrilled to be assuming the role of stArt Gallery Manager to continue this history of providing an encouraging arts community to more Demon Deacons.
---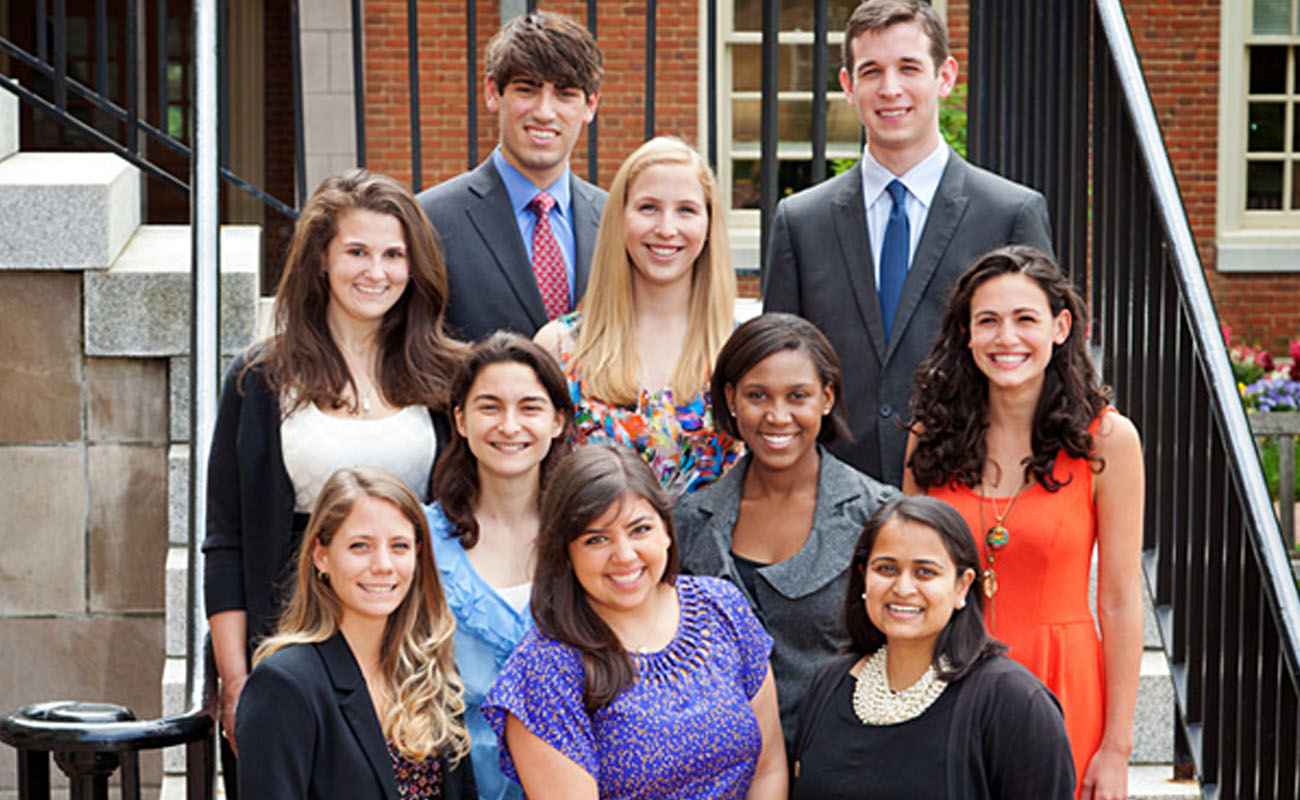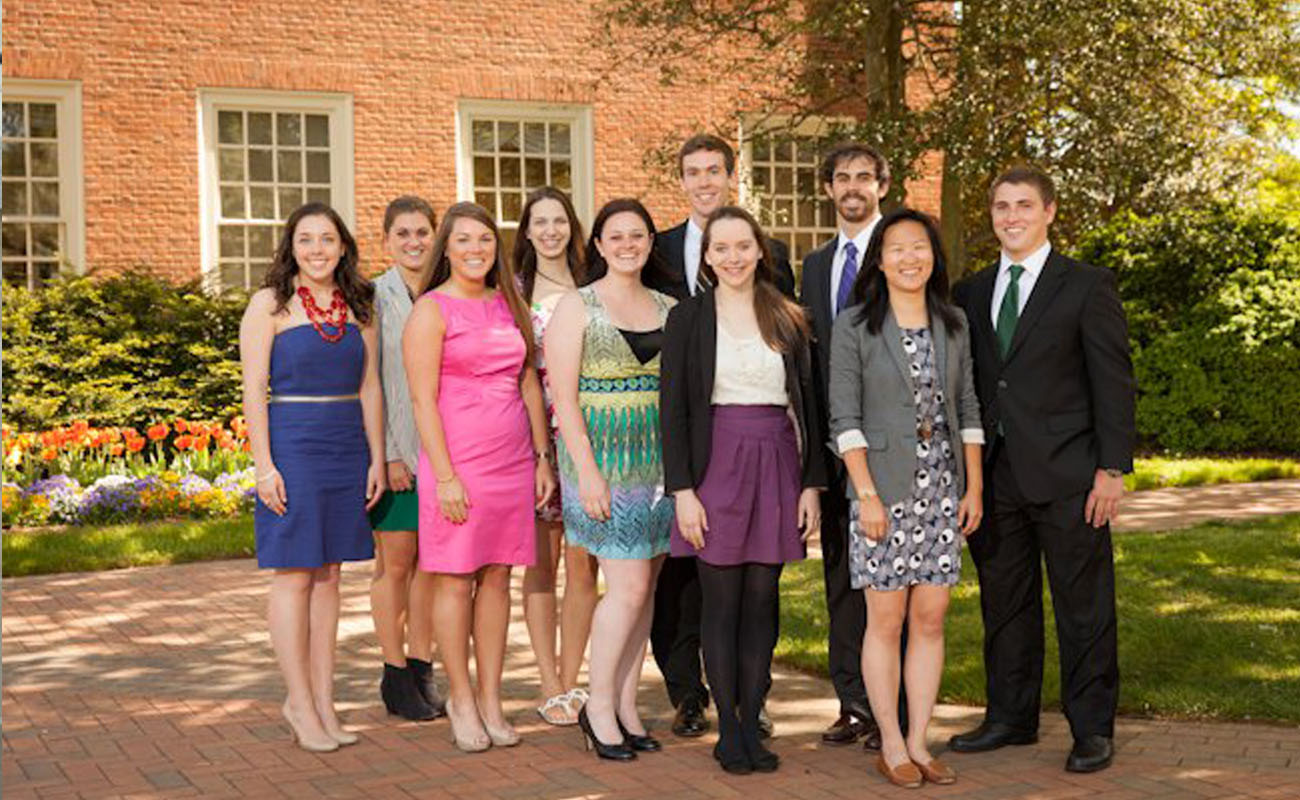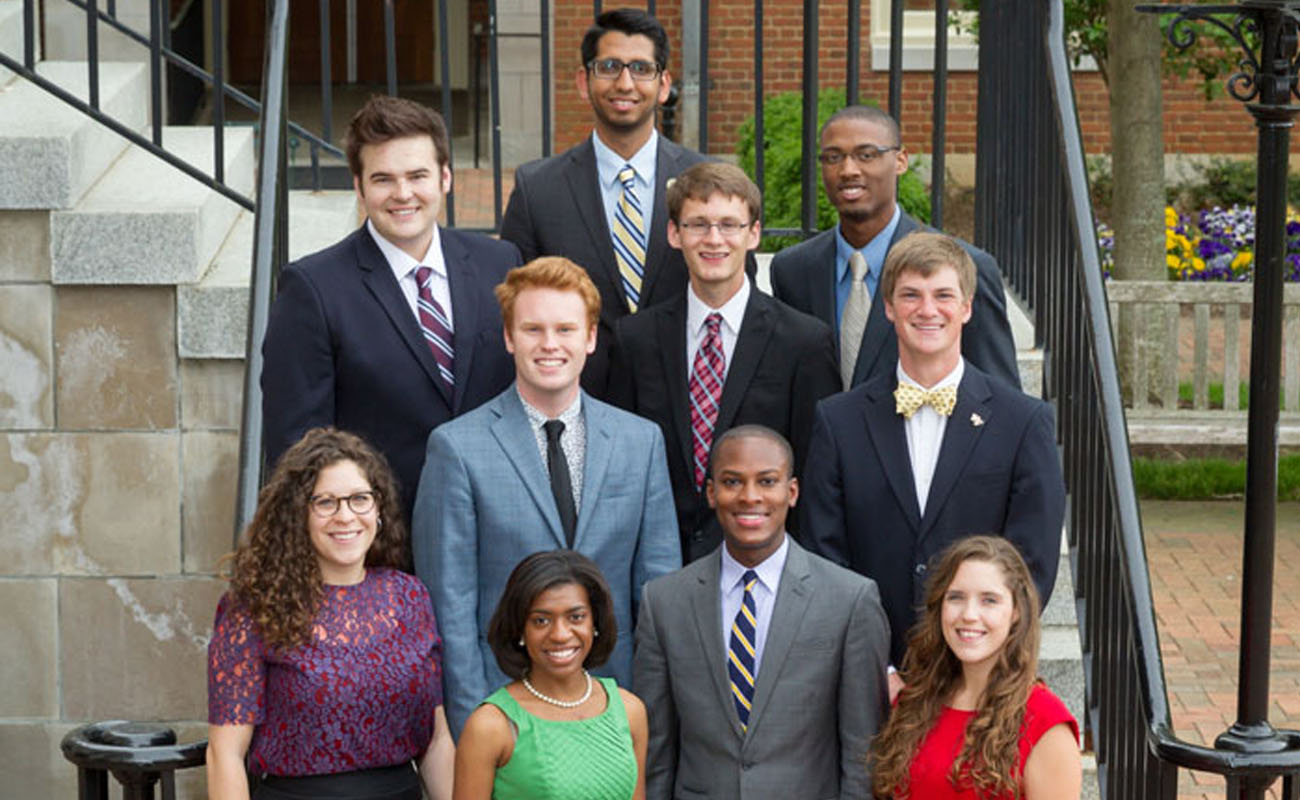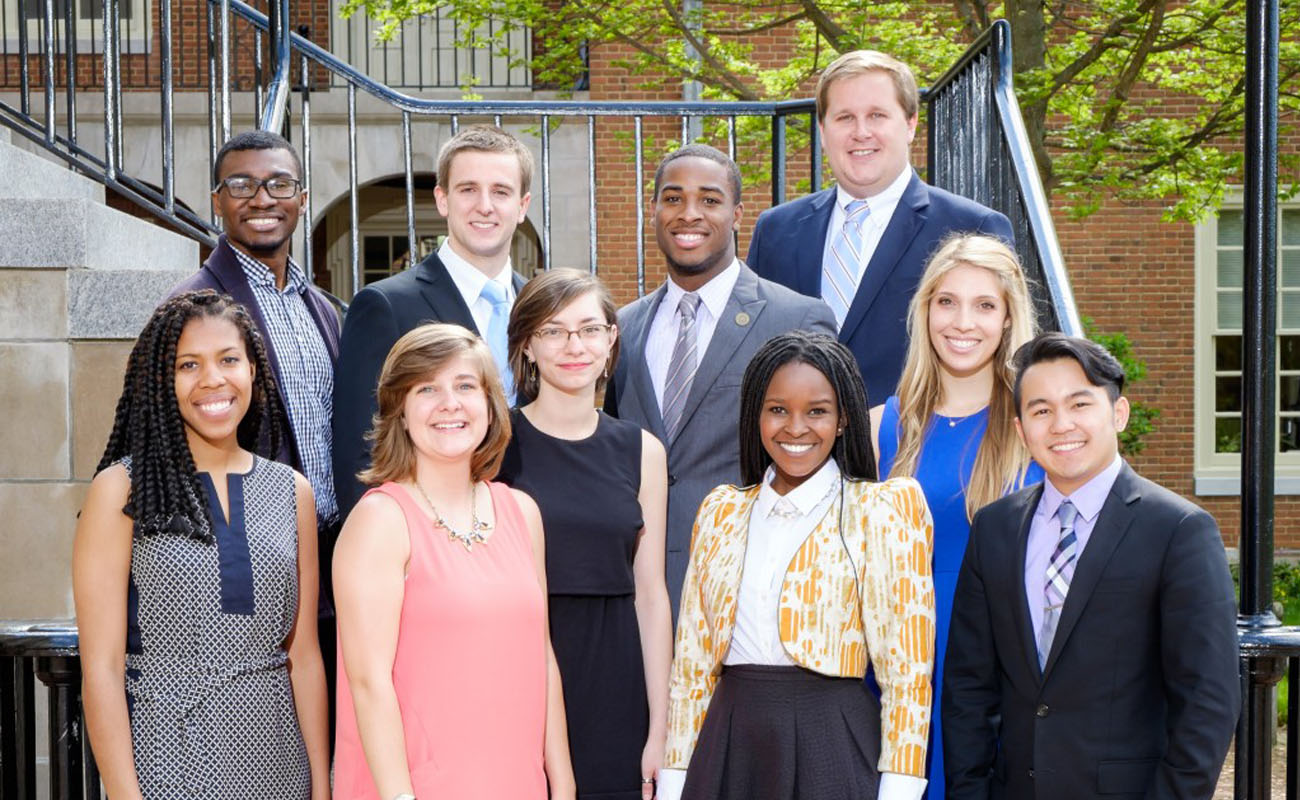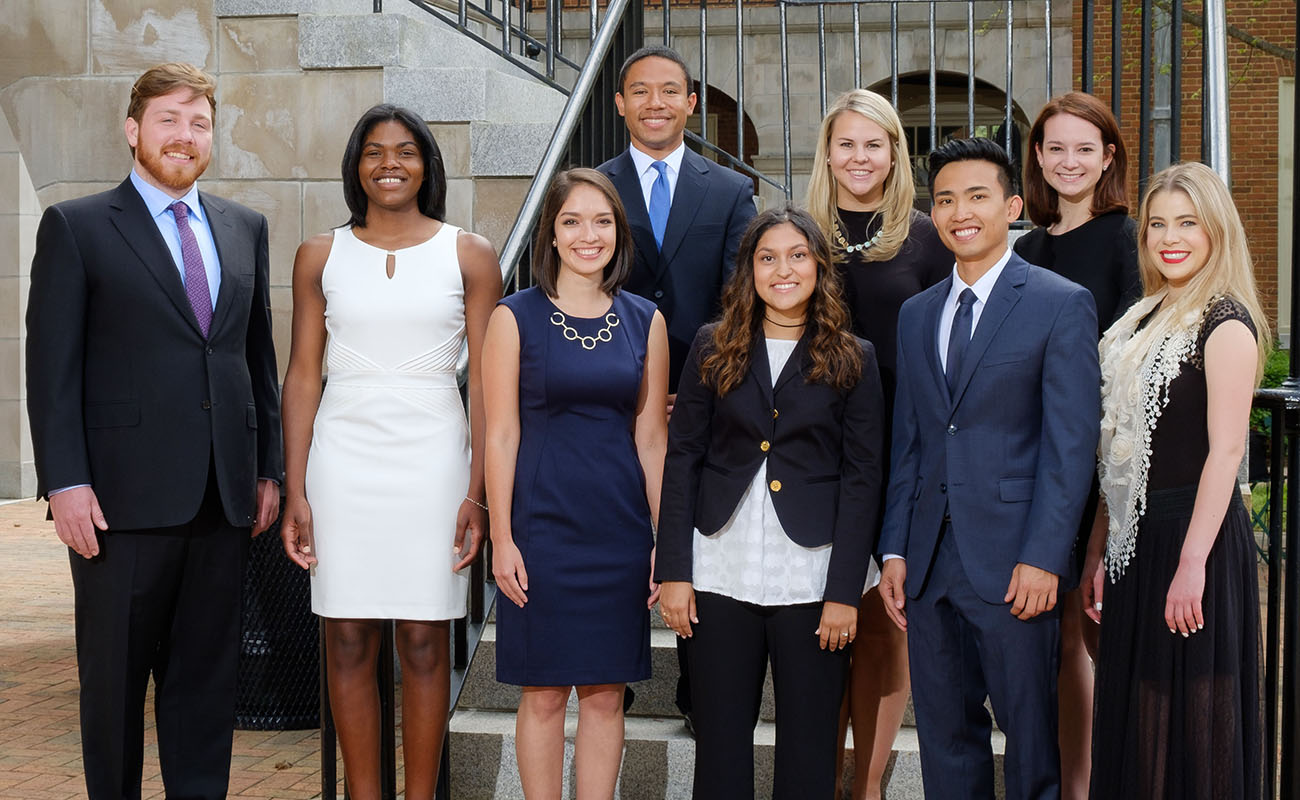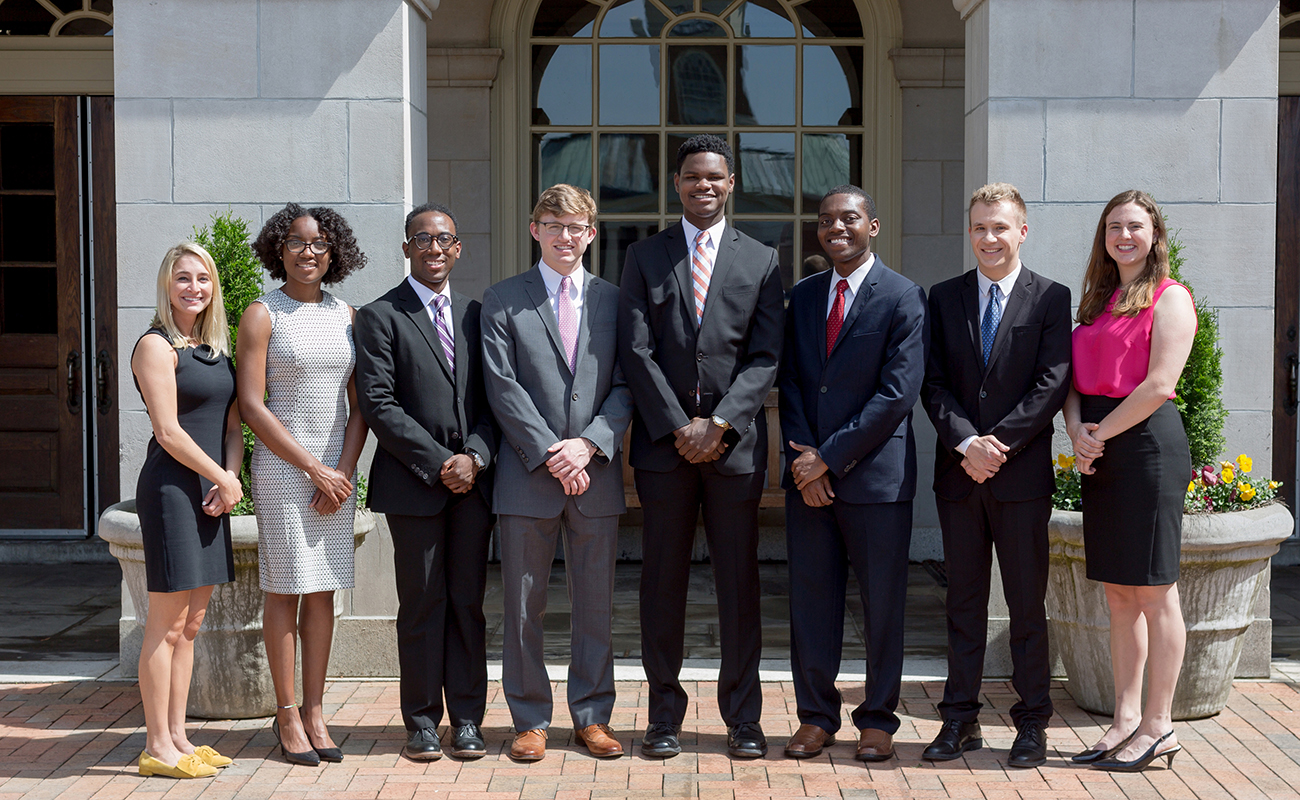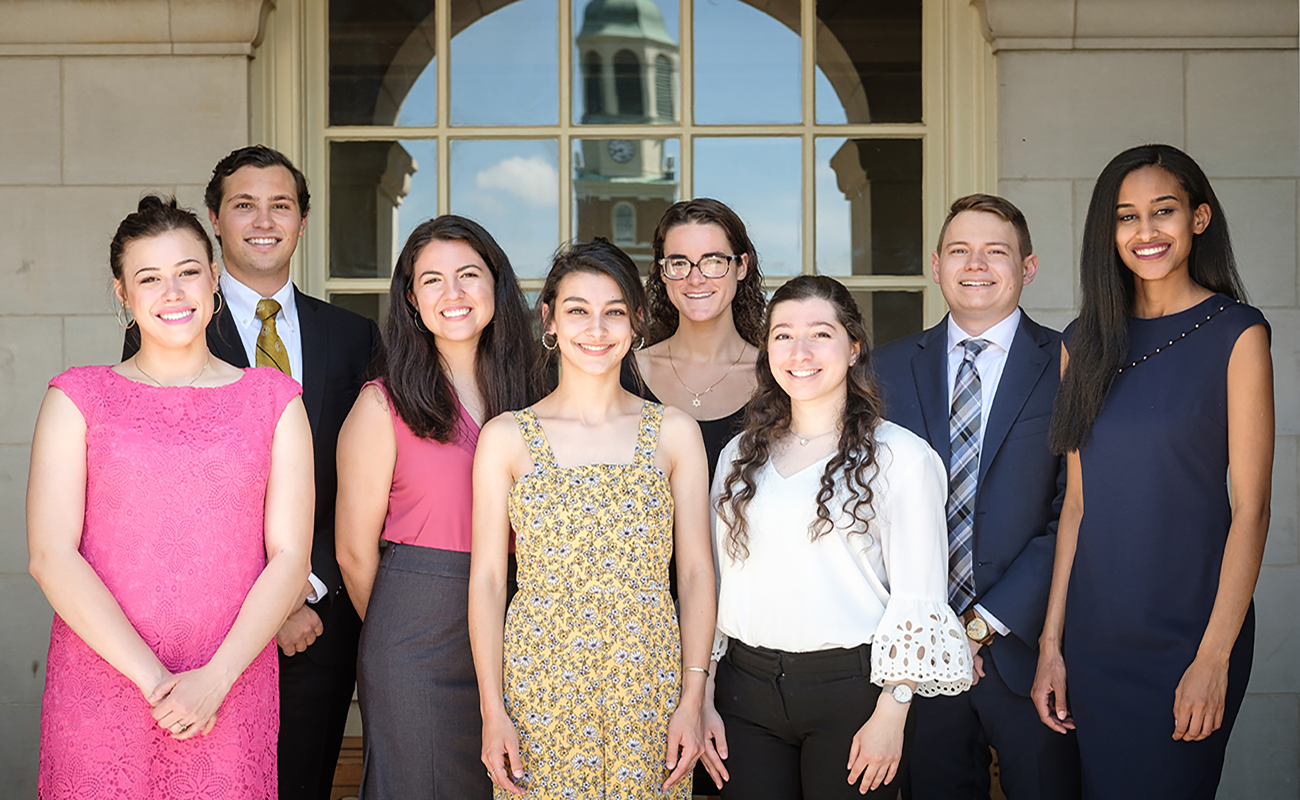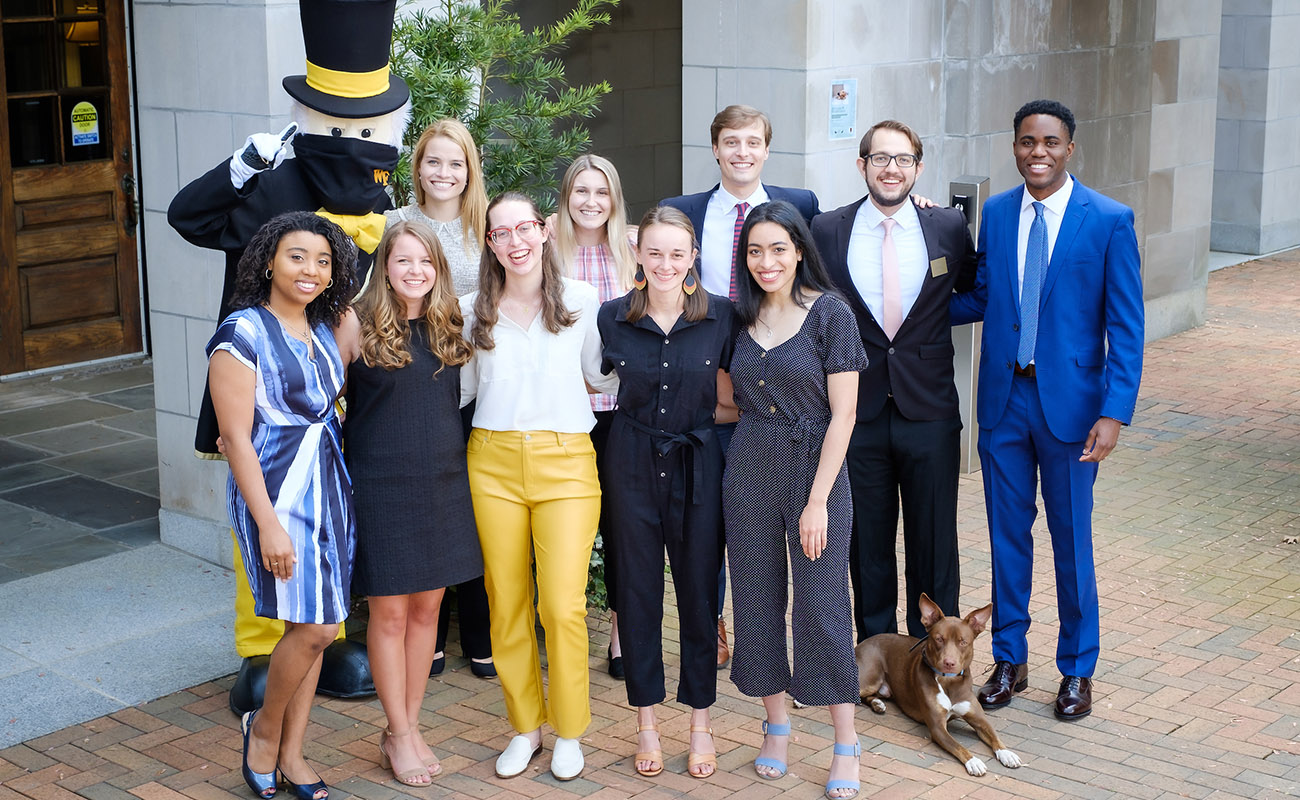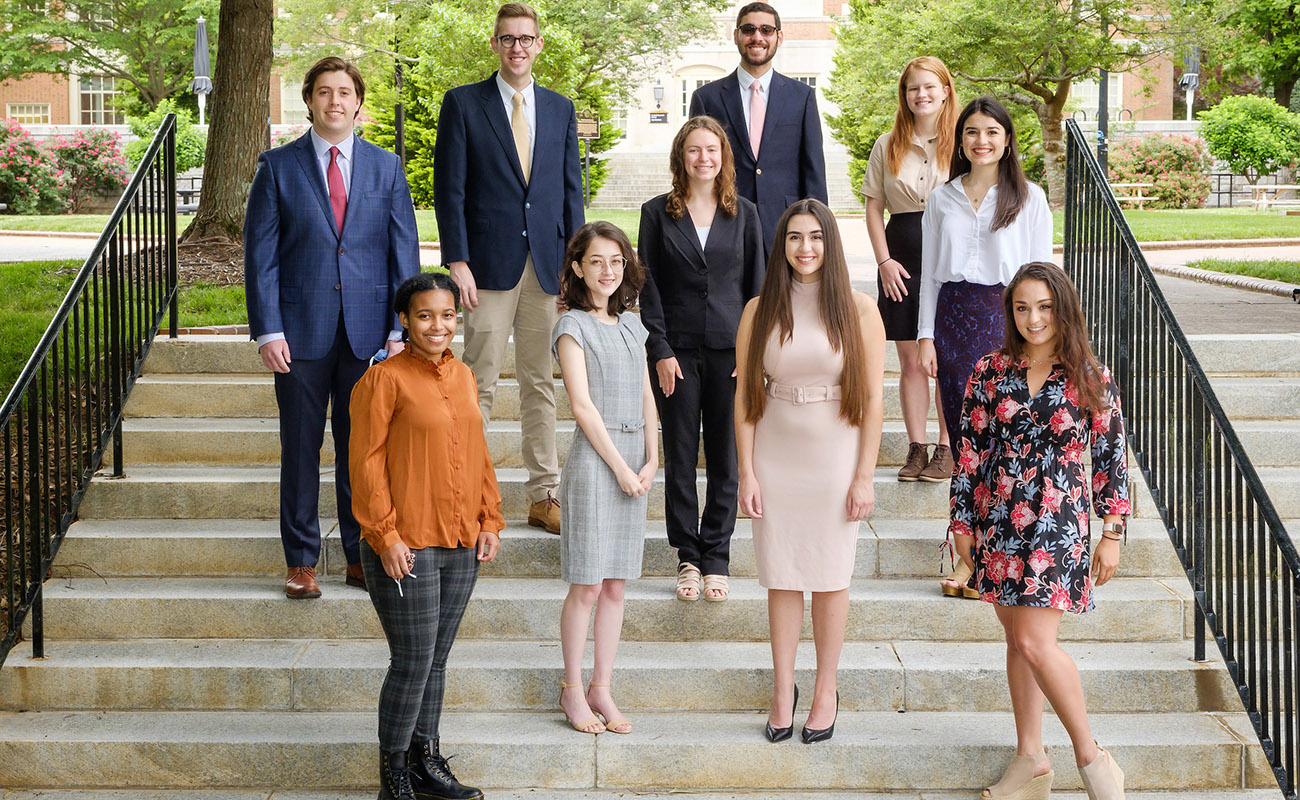 ---